THE Philippine Basketball Association (PBA) meted stiff punishments to San Miguel Beer's Chris Ross and game officials who supervised last Sunday's controversial match between the Beermen and Barangay Ginebra San Miguel Gin Kings.
The league suspended book scorer Lito Mendegoria and barker Noel Zarate, and referees Jerry Borja, Jimmy Mariano, Noy Guevarra and Mardy Montoya for allowing Ross to shoot a free throw that was supposed to be taken by his teammate Chico Lanete.
The 6-foot-1 Ross was also penalized with a P20,000 fine for "issuing statements detrimental to the league."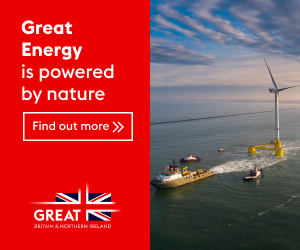 In a rebound battle that ensued following Arwind Santos's missed three-point attempt with less than 10 seconds left, Lanete secured the ball and tried a put back but was fouled by Sol Mercado.
Down 95-85 and Lanete as the designated shooter for the two charities, referee Guevarra mistakenly handed the ball to Ross, who was standing beyond the free throw line.
Not one from the two other referees, Mariano and Borja, noticed the error until the San Miguel guard missed his first attempt.
Ross was called for a technical, and LA Tenorio made the bucket at the other end. Barangay Ginebra (three wins, three losses) won the game, 100-96, and blemished San Miguel Beer's once-perfect record to 5-1.
Alaska, meanwhile, brings its renewed confidence against Phoenix as it guns for its fifth straight win at the resumption of the Philippine Cup on today at the Mall of Asia Arena.
The game starts at 7 p.m. with the streaking Aces (4-2) facing the dangerous Fuel Masters (3-3).
In the first match, TNT (3-3) tries to mount a huge push midway in the conference when it battles lowly Kia (1-5) at 4:30 p.m.
With the franchise-worst 14-game losing streak already on the back of their minds from the previous season, Alaska Head Coach Alex Compton and his Aces are on a hot roll that brought them to solo second place behind San Miguel and Magnolia, which both share 5-1 records.
They are coming off from an 88-84 victory over the Blackwater Elite last Saturday, as Chris Banchero and Vic Manuel each contributed 16 points in the absence of star player Calvin Abueva.
The 6-foot-2 Abueva faced "personal problems" and also missed the first three Monday-only practices of Gilas Pilipinas.
Last Monday  the energetic forward finally showed up in the training session, a positive sign that Abueva may be also suiting up with the Aces again today.
Compton said that these scenarios are given since players have their own priorities, including to attend personal issues.