IN my many talks about Mindanao, I have likened this region to New York: If you can make it here, you can make it anywhere.
Last week I had the opportunity to chat with three leading Mindanao business advocates on the real estate prospects in the Davao region, Marawi and Mindanao in general.
When two of my passions converge, Mindanao and real estate, and the correct land use, a trip to Davao was too good to pass up.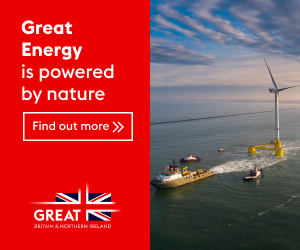 What are the opportunities in Mindanao for real estate?
Ricardo Lagdameo, Damosa Land (RL)
Real-estate opportunities are quite robust, especially in and around the Davao region. We have been experiencing strong growth over the last decade or so and with the large budget for infrastructure in the region, opportunities will continue. As a real estate developer with various business lines, we like opportunities in the office space, residential, commercial, tourism, and industrial sectors.
Lars Wittig, Regus (LW)
Based on our due diligence, which commenced in 2013 in Davao, we have seen a significant increase in both demand and supplies from 2013 to 2015, when we decided that the time was ripe to enter Davao with our first center in Mindanao—which is the biggest in the country. It opened in August 2016. The growth in demand for commercial office space, and not least flexible workspace as a service, has only accelerated since then—amid martial law.
Jet Yu, Prime (JY)
Looking at the core competencies of Mindanao cities, businesses in the industrial and agricultural sector will thrive in majority of the island. On the other hand, international industries, such as business-process outsourcing and Online Gaming, are leaning towards Davao as one of the main emerging and urbanized cities in Mindanao.
What is the profile of businesses you see coming to Mindanao?
RL: From our experience (offices and information-technology parks, industrial parks), we see a wide range of industries setting up shop. Mindanao, and most especially Davao, has seen its economy shift from mainly focusing on agriculture to services, real estate, manufacturing and others. In our IT Park, we not only house BPO companies but several multinational companies in the shipping, agribusiness, and financial services sector. Over 50 percent of our locators are multinationals. Agri business however, continues to be a very strong sector. We have also been seeing a lot of interest from manufacturing companies to establish themselves in Mindanao. They see the advantages in labor cost, availability of power, infrastructure, port facilities, new industrial parks and proximity to other Asean countries as positive factors.
LW: We get inquiries from all types of businesses—national as well as international. From food, technology and marketing to BPOs. Metro Manila is exaggerated, and businesses in the National Capital Region are now deciding not only whether to expand, but also where. About a dozen of tier-2 cities are considered, and Davao is among the favorite destinations.
JY: International groups that outsource services, mainly BPOs and online gaming companies, are some of the top markets for office requirements in Mindanao, mostly in the Davao region. Meanwhile, local companies that delve in production, exports and logistics are the main entrants for the agricultural sector. Mindanao has great potential for development in the industrial sector. The resuscitation of National Steel Corp. is seen to bring back Mindanao in the global steel market competition. In addition, shipping and storage for key port cities are expected to develop as they provide alternative opportunities to the already congested Luzon areas.
Which areas in Mindanao have the greatest growth potential? 
RL: Of course, most of the opportunities would be in the larger cities, such as Davao and Cagayan de Oro. However, we also like the opportunities in the surrounding provinces. We also believe in country side development and would like to see long-term investments, which would help develop not just the major cities.
LW: Davao is a very diversified city. Most major local businesses have their roots from agriculture to mining. Now, focus is on all areas of manufacturing, logistics, BPOs, etc. The population in Mindanao is greater than all of Scandinavia combined. The soil is rich, and the educational institutions provide for qualified employees. Besides, I would like to add that Mindanao has some of the most beautiful and spectacular nature in Southeast Asia.
JY: Given the unique socio-political climate of Mindanao, we see great potential for the whole island if synergy is established. Each region has key strengths and limitations that others can complement. Off the bat, Davao City and its neighboring areas are in the best position to capitalize on the growing commercial and industrial interest in Mindanao.
How do you address risks in Mindanao, real or perceived?
RL: This has always been something that we have had to battle and we continue to do so. We try our best to help lift that negative perception. I think one of the only ways to do so is to lead the investment and prove that there are many opportunities despite the perceived threats. This really does, though, take a lot of education. Patient long-term investors can see through the noise.
LW: I have frequented Mindanao since 1992, and find the risk to be minimal. There remain areas to be avoided, but compared to Metro Manila, I will be able to find barangays in each and every municipality within NCR that I would consider of higher risk than Davao and most of Mindanao.
JY: Albert Einstein once said, "Reality is merely an illusion, albeit a very persistent one." In the case of Mindanao's security, the line between what is real and what is perceived is sometimes blurred and can vary depending on who you ask. Based on a survey we conducted after the declaration of martial law in the island, locals have high respect for the measures taken by the government to prioritize the safety of the community. On the other hand, Luzon-and Visayas-based investors who are not familiar with Mindanao have lesser confidence with regard to perceived risks.
To set the record straight, we released a publication, entitled "Business As Usual," detailing our assessment and observations of the real-estate landscape of Davao City under martial law. The business landscape was generally unfazed, and citizens remain to feel very safe in the city. As a testament to our continued confidence in the market and the local security force, we continued our operations and maintained our presence in Davao and Mindanao knowing that our employees and resources are well taken care of.
What are the future plans of Damosa in 2018? 
RL: We look to expand our footprint in the Davao region and possibly to other parts of Mindanao. We will be launching some major mixed-use projects this year. We don't like to develop just one type of real-estate product. Wherever we see opportunities to help grow the local economy and uplift lives, that's where we invest. One of the sectors that we will be focusing heavily on will be industrial parks. We see a lot of long-term opportunities in this space.
After the overall updates, we had an extended online interview with Mr. Yu pertaining to Marawi. While many individuals, businesses and organizations are supporting Marawi rehabilitation, the business opportunity in the rehabilitation is largely overlooked.
What do you think are the real-estate opportunities for Marawi? 
JY: Whether commercial or residential, considering the current situation of our sister city, Marawi, donations for housing projects are given high priority to help rebuild the foundation of the region—its people. In terms of long-term reform, trade and livelihood concerns must be addressed. Commercial retail and industrial investment opportunities can provide people jobs and means of exchanging their goods for income. We also see enormous potential in establishing the city as a major halal industry zone.
How can real-estate companies help Marawi? 
JY: To support the local government of Marawi's priorities, real-estate companies are encouraged to bring in investors that can provide immediate housing for internally displaced persons.
The key to real-estate development for Marawi is gradual yet consistent growth. Through close coordination with the local government, developers and other investors can enter and lease lots to construct trade centers and industrial developments, all catering to the needs of the locals.