Don't look now, but casino mogul Steve Wynn and his Las Vegas gambling empire, Wynn Resorts, faces a losing streak, not in the gaming tables but in courts of law.
It appears that Wynn Resorts is on the brink of losing a Las Vegas, Nevada, lawsuit it filed against Universal Entertainment Corp. and its wholly owned subsidiary, Aruze USA.
Here's what happened: Wynn Resorts redeemed Aruze USA's $2.7 billion worth of Wynn Resorts stocks in 2012, then froze Aruze stocks in a promissory note at least $1.5 billion less than it owed Aruze USA. To counter a Wynn Resorts suit initiated against Universal/Aruze USA, the latter sued Wynn Resorts in 2012. Despite efforts by Wynn and Wynn Resorts to delay and dismiss Universal/Aruze USA's case, they will be facing each other in court with a trial scheduled to start on April 16, 2018, in a Nevada state court.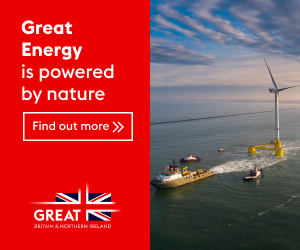 Universal/Aruze USA repeatedly trounced Wynn Resorts attempts to dismiss their claims. On November 30, 2017, the Court ruled that Universal/Aruze USA's claims against Wynn Resorts, Steve Wynn and Elaine Wynn that the redemption of Aruze USA's shares was invalid because it was a pretext to eliminate a dissenting shareholder and also that the valuation of the shares was improperly low, hence must proceed to trial. The Court denied a Steve Wynn motion for summary judgment. Universal/Aruze USA claims damages of more than $1.5 billion.
Wynn Resorts has appealed this decision to the Nevada Supreme Court and sought a delay in the trial from both the Nevada District Court and the Nevada Supreme Court. Both the District Court and Supreme Court denied Wynn Resorts' request, thus letting the April 16, 2018, trial proceed.
Universal/Aruze USA also obtained substantial sanctions against Wynn Resorts for its intentional violation of court orders requiring it to produce documents relating to its purchase of land and a license for its Macau casino. On October 31, 2017, the Court slapped sanctions on Wynn Resorts for its failure to comply with orders to produce documents from Macau relating to potential Wynn Resorts misconduct there. The Court ordered Wynn Resorts to produce the documents within 15 days or at trial the Judge will instruct the jury that the documents that were not produced are harmful to Wynn's position.
The Court also ruled that Wynn Resorts may not use certain documents and call certain witnesses at trial. The Court ordered Wynn Resorts to pay Universal's legal fees incurred in obtaining the sanctions. Universal just submitted documentation to the Court seeking to require Wynn Resorts to pay almost $2.5 million in legal fees and expenses to Universal. On December 4, 2017, the Nevada Supreme Court denied Wynn's appeal of the Judge's Macau sanctions order.
Wynn Resorts has also fought a losing battle to conceal incriminating documents from Universal/Aruze USA. On December 4, 2017, the Nevada Supreme Court rejected Wynn Resorts' appeal of the Court's ruling that Wynn cannot claim privilege over and withhold documents from its auditors related to the value of the promissory note issued in redemption of Aruze USA shares. Wynn Resorts tried repeatedly to prevent the disclosure of these documents, but has now lost its final appeal on this issue.
Actuations of Wynn and Wynn Resorts have not exactly endeared them to media. A December 28, 2017, Bloomberg report said an undisclosed settlement by Wynn with a former employee at Wynn Resorts involved allegations of sexual harassment.
The next day, the Wall Street Journal reported that Wynn Resorts made a $2-million contribution to the Republican Governors Association, after which the group made a $2.2-million contribution to help the Republican candidate for Governor in Massachusetts, where Wynn Resorts was in the process of getting approvals for its next major casino project.
There is ample evidence suggesting that Wynn Resorts engaged in improper conduct to obtain land and license for its Macau casino. Starting in 2005, Wynn Resorts affiliates signed deals with a group from Beijing, China to obtain land rights for their Wynn Palace project in Cotai, Macau. Wynn Resorts paid a total of $50 million in 2012 to the Beijing group led by a certain "Ho Ho."
Wynn claimed in media interviews that then-Macau Chief Executive Edmund Ho informed him that the Cotai land had been reserved for the Ho Ho group and that he had to deal with Ho Ho before he could develop the Cotai property. However, the Wall Street Journal reported that it was unable to locate records showing that the Cotai land was ever owned by Ho Ho.
Wynn later admitted that nothing was on paper, and that was how things worked in Macau. The Macau government later declared that the Ho Ho group had no apparent documented rights to the Cotai land. In July 2014, the Macau government's anticorruption agency, CCAC, initiated an investigation into the Cotai land transaction.
Wynn Resorts developed its first Macau casino, Wynn Macau, on the Macau peninsula next to the Nam Van Lake. And, like in the Cotai arrangement, Wynn was required to make a payment of $18 million to a group of local businessmen to relinquish their land rights to the casino site. It's really been a losing streak for Steve Wynn and Wynn Resorts recently, and the question is: Will they ever get over the slump?
E-mail: ernhil@yahoo.com.