CANBERRA, Australia—Australia's government announced a strategy on Monday to create high-tech jobs and become one of the top 10 defense-industry-exporting countries within a decade through arms sales to like-minded nations while also keeping those weapons from rogue regimes.
Australia will create a A$3.8-billion ($3.1 billion) fund to lend to exporters that banks are reluctant to finance, a central defense export office and expand the roles of defense attaches in Australian embassies around the world.
Prime Minister Malcom Turnbull said that with A$200 billion budgeted to increase Australian defense capabilities in the next decade, Australia should rank higher than 20th among arms-exporting countries. The planned Australian military buildup was the largest in its peace-time history, he said.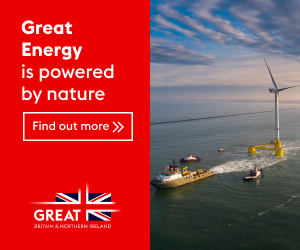 "Given the size of our defense budget, we should be a lot higher up the scale than that. So the goal is to get into the top 10," Turnbull told reporters.
Defense Industry Minister Christopher Pyne said Australia would focus on growing sales to its biggest markets, including the United States, Britain, Canada and New Zealand, which already import Australian-made equipment—including the Bushmaster armored vehicle and the Nulka missile decoy. The five nations belong to an intelligence-sharing network known as the Five Eyes.
"We want to support the United States, the United Kingdom, New Zealand, Canada, our European friends and allies, Japan, South Korea, et cetera, in what is a building up of the global military capability of countries like ourself who support the rules-based international order," Pyne said.
"The defense export strategy is not designed to get into markets where we don't want to be. It's designed to maximize the markets where we perhaps haven't been making the most of our opportunities," he added.
Turnbull said the strategy was about creating high-tech Australian jobs and not a response to any national threat, such as increasing tensions and the Chinese military buildup in the South China Sea over competing territorial claims.
"Apart from North Korea, there is no country in the region that shows any hostile intent toward Australia," Turnbull said. "We don't see threats from our neighbors in the region, but, nonetheless, every country must always plan ahead and you need to build the capabilities to defend yourself, not just today, but in 10 years or 20 years hence."
The push to increase Australian defense manufacturing jobs came after General Motors Co. last October became the last automaker to quit building Australian cars.
Most of the new Australian defense spending is on submarines and frigates that will be largely built in Australia.
Australian law prohibits military exports that are inconsistent with Australia's international obligations or national interests.
Prospective exports are assessed in areas, including impacts on human rights, regional security and Australian foreign policy.
"We've got strict controls and those controls make sure we only supply defense assets in the future to like-minded countries that have a strong human-rights record and have protections in place," Trade Minister Steve Ciobo told Nine Network television.
Amnesty International said it has been urging Australia to publicly report on arms transfers to Saudi Arabia and its allies in the war in Yemen.
"While there is reluctance on the government's part to exercise transparency in its arms exports trade, it is unthinkable that it would even contemplate expanding it," the London-based rights group coordinator Diana Sayed said in a statement.
Peter Jennings, executive director of the Australian Strategic Policy Institute, a government-established independent think tank, said the top-10 target was achievable and would create an industry base to support the Australian military.
Image credits: Bloomberg