The family is the bedrock of society. In this smallest unit of social group, a child is familiarized about moral absolutes. He or she learns how to love and be loved, that life is great with a purpose and a holy end.
However, only if the parents had a semblance of the basics about how to live a good life.
But in Brescia province in the northern Italian region of Lombardy, only the rich and the nuns go to school. The nuns were not allowed to leave their cloisters. There were no teaching orders among the religious.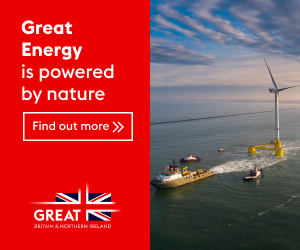 Meanwhile, in Venice, it was a time of strife, pestilence and famine when Angela Merici was moved by the poverty and ignorance of her neighbors.
Though small in physique, she was gifted with an analytical mind—an out-of-the-box thinking skills. In the history of religious orders, she is acknowledged as a momentum builder in the beginnings of secular institutes.
Home schooling
Merici was born in Desenzano along the shores of Lake Garda in Brescia, probably on March 24, 1474. Orphaned at 10, together with her sister Giana Maria, they lived with his uncle in Salo town in Brescia.
At 13, Merici's sanctity and spiritual understanding were so obvious, she was allowed the very rare privilege of receiving the first holy communion.
Consoled in a vision of her salvation, she consecrated herself to God, and joined the Tertiary of the Franciscan Order, the secular order of the Franciscans. When her uncle died, she decided to go back to Desenzano.
She believed that "disorder in society is the result of disorder in the family."
If the children in her neighborhood could not go to school, she would bring the school to their homes. With some devout laity friends who have dedicated their lives to serve others and living celibate lives, they taught children in their homes.
In a pilgrimage to the Holy Land, she was struck with blindness at Crete.  This did not deter her to continue her journey. On the return trip her sight was miraculously restored in the same place while she knelt in prayer.
While in a pilgrimage in Rome in 1525, Pope Clement VII, who heard of Merici's success in the home schools, invited her to collaborate with the Divine Love, a charitable institute. But she politely declined. The pope then blessed and encouraged her with her apostolate.
Ursulines: First secular and teaching religious
In 1495 Merici was told in a vision that she will organize a religious order to provide instruction to girls with the ultimate purpose to elevate the family through Christian education.
Because of adverse political conditions, it took four decades to have this vision realized. On November 25, 1535, 28 young women gathered in the Oratory of Piazza del Duomo to join Merici in founding the Company of Saint Ursula.
The group did not wear a distinctive habit, recited no vows, but practiced a life of chastity, poverty and obedience. Saint Ursula is a fourth-century martyr and protector of women.
The Ursulines is the first group of consecrated women to work outside the cloister; it is also the first teaching order of women.
With her progressive ideas, within a month, the Ursulines grew to 72. On March 18, 1537, she was elected as mistress of the company. The rule for the group that she had written was approved by Pope Paul III in 1544.
As the first superior general of the Ursulines, she devoted her time in the spiritual formation of the members. Revered by Brescia as a living saint, many people followed her to church. It was so because they watched her levitate while she was gazing at the Eucharist.
A significant percent of the population of Brescia was Calvanist or Lutherean. The Ursulines were teachers who strengthened the Catholic faith.
In 1566 the Ursulines became a cloistered congregation with a distinct religious habit and required a choral office.
Incorrupt body
Merici, who nurtured a new way to live a Christian life, died on January 27, 1540. At the time of her death, 24 communities of Saint Ursula were serving the church—a testimony that her ideas ahead of the milieu she had lived were acceptable. Her remains were interred in Saint Afra Church, the tomb of Brescian martyrs where she often prayed.
Beatified on April 30, 1768, by Pope Clement XIII, she was canonized on May 24, 1807, by Pope Pius VII.
The incorrupt body of Saint Angela Mereci, the patron saint of orphans, sick and handicapped people, is in the Sanctuary of Saint Angela in Brescia, Italy.
****
Santiago is a former regional director of the Department of Education-National Capital Region. She is currently a faculty member of Mater Redemptoris Collegium in Calauan, Laguna, and of Mater Redemptoris College in San Jose City, Nueva Ecija.