The country's dressed-chicken inventory as of January 15 declined by nearly 44 percent to 13,660.03 metric tons (MT), from last year's 24,314.63 MT, according to the National Meat Inspection Service (NMIS).
Data from the NMIS showed that the latest chicken inventory was lower compared to the levels recorded last month and the previous week. Chicken inventory as of January 15 was also lower than the 16,989.06 MT recorded at the start of 2018.
According to the NMIS, poultry in cold storages reached 23,324.81 MT last December. As of January 8, inventory fell to 15,966.41 MT. Of the total chicken inventory as of January 15, 7,444.56 MT came from local producers, while the rest was imported.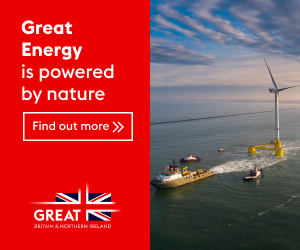 Among all the regions in the country, Region 3, or Central Luzon, recorded the highest inventory of local and imported chicken at 4,875.68 MT, followed by the National Capital Region (NCR) with 4,150.47 MT.
NMIS, an attached agency of the Department of Agriculture, said the figures did not include fresh, chilled chicken and mechanically deboned meat, as well as those already in distribution channels. The agency also said the survey covered only accredited
cold-storage facilities.
Industry sources earlier told the BusinessMirror that the volume of dressed in cold storages usually declines after the Christmas season, when stocks go up to meet the expected increase in demand.
In contrast, NMIS data showed that frozen-pork inventory as of January 15 rose by 12.4 percent to 22,134.42 MT, from 19,693.87 MT recorded in the same period last year.
Of the inventory during the period, the bulk consisted of imports at 21,030.51 MT. Locally produced pork in cold storages reached only 1,103.91 MT, according to NMIS data.
Region 3 had the highest frozen-pork inventory at 7,103.93 MT, of which 7,063.03 MT were imported, figures from the NMIS showed. The NCR had the second highest frozen-pork inventory at 6,716.74 MT, of which 6,623.88 MT were imports.
Last December NMIS data showed frozen-pork inventory reached 27,762.22 MT, of which 27,263.08 MT were purchased from abroad. As of January 8, pork imports in cold-storages declined to 24,292.09 MT.
The NMIS said the frozen-pork
inventory included carcass, primal and specialty cuts. The survey covered accredited commercial and in-house cold-storage facilities.
Filipino traders are allowed to purchase pork and chicken from abroad, and they usually do so via the minimum access volume scheme of the World Trade Organization. Pork imported through the MAV scheme is slapped a lower tariff.
Image credits: Bloomberg