Story & photos by Bernard L Supetran
There's a gazillion reasons one fine day in the mountain resort of Baguio is never a worn out getaway, even for the most jaded travelers.
With the opening of the Tarlac-Pangasinan-La Union Expressway and the availability of executive-type coaches of Joy Bus and Victory Liner, commuting to the summer capital is such a breeze and an inexpensive ride.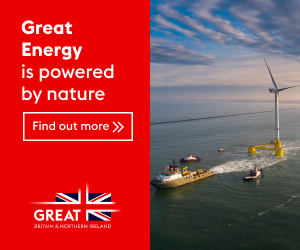 But, aside from its crisp, pine-scented mountain air, one compelling reason the City of Pines is such an exciting upland retreat is its being a haven for the arts—painting, sculpture, indigenous art, music, poetry, tribal weaving and culinary art. Name it and, most likely, there is a group of artists involved in it.
The city also has a wide array of museums, galleries and so-called art villages—the best places to chill out, literally and figuratively.
It is no small wonder when the summer capital was recently hailed as a "creative city" by the United Nations Educational, Scientific and Cultural Organization for its distinguished art scene.
The first of its kind in the Philippines, Baguio joins 63 other cities from 44 countries that have been added to the 180-member Creative Cities Network, which promotes creative industries and integrate culture into sustainable urban policies.
As a result, the forthcoming Panagbenga 2018 set this February has adopted the theme, "Celebration of Culture and Creativity" to put the spotlight on the city's recent distinction.
Such an artsy feel is reflected in the city's overall look, which stakeholders in the Baguio community have taken to heart.
One such establishment that imbibes this aura is Le Monet, a boutique hotel in the heart of Camp John Hay whose name alone exudes elegance and aesthetic taste. Named after the great French impressionist painter Claude Monet, it is a virtual gallery, as guests are instantly greeted by the masterpieces of National Artists Jose Joya, H.R. Ocampo, Ang Kiukok, Eduardo Castrillo and Federico Alcuaz, not to mention an artsy lobby lounge.
Interestingly, the 70-room hotel is owned and operated by the artsy-sounding ArtStream Hospitality Management Group Inc.,  whose other properties across the country pay homage to the masters—The Rembrandt in Quezon City, Hotel Luna in Vigan and Vitalis Villas in Santiago, Ilocos Sur.
The medium-rise structure, which turns six years old this year, takes pride in espousing "life imitating art" by infusing bits and pieces of artwork in its every nook and cranny. Each of the 70 rooms evokes a French country feel with a veranda that opens up with the sight and scent of pine trees, which is like an oversized natural canvas drawn by the hands of God Himself.
Being at the core of Baguio's last few remaining forest reserves, Le Monet is just a short ride to the must-see places—Camp John Hay's picnic areas, Butterfly Sanctuary, the world-class 18-hole Championship Golf Course and Driving Range, a host of curio shops and cozy homegrown cafes, and dining outlets.
At the back of the hotel is the Le Monet Garden, which tries to recreate the greeneries of the northern French town of Giverny, where Monet spent a good deal of his life as a painter. The most memorable images the visitor will have are the lovely spots in his garden—the bridge, lotus pond and water lilies, which provided sparks of inspiration in his massive body of impressionist works.
The landscaped shrubbery is well-manicured or curated, as it were, with native-themed gazebos for intimate private dinners, and a garden for flowers and organic vegetables, where the hotel sources some of its ingredients. Lovestruck couples can seal their undying love at the "love-lock corner," which is inspired by the Parisian bridges over the River Seine.
The garden leads to the nearby stables, which offer horse-back riding activities around John Hay.
In addition to its eye candy, Le Monet, likewise, boasts of artisanal cuisine composed of classic Filipino fare, Western staples and other international favorites. An oil on canvas landscape painting by Bataan-born contemporary master Melencio Sapnu proudly hangs at the lobby, overlooking diners as they pounce on the hearty breakfasts or occasional Japanese buffet dinners.
The Malt Room is a posh lounge wherein people can have a drink or chill and relax in the soothing music, while Le Picnique is an al fresco dining area for special occasions.
Freshly made artisan breads and pastries are the specialties of the Le Monet Bakery, which makes use of high-quality fresh ingredients and traditional baking techniques to make each recipe a work of art.
And, for a consummate staycation in this Worldhotels chain member, guests can pamper themselves at the fitness gym, Vida Verde Spa and thermal pool, with a soothing view of the pine forest.
With a heady art sojourn and a gustatory adventure to boot, lady quartet The Chiffons would definitely agree that Le Monet offers a unique, "One Fine Day" in the City of Pines.
Image credits: Bernard L Supetran