At P120 to P150 per kilo, sharks and stingrays are literally a "hot item."
"You want shark? I can get you shark!" declared Ric (not his real name) in Fillipino.  An ambulant fish vendor for more than 10 years, Ric knew selling certain species of sharks, or even stingrays, are already prohibited by law.
However, he said he doesn't know which particular species are covered by the ban.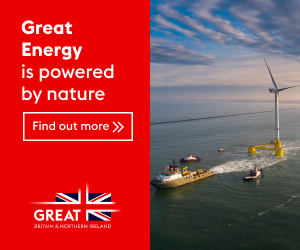 Even fishermen who bring their catch at a fish landing in Metro Manila are not aware which of the sharks and rays species are "okay" to eat.
Traditional dish
"They love to cook it with gata [coconut milk]. They call it kinunot.  I've tried it myself, and it's delicious. It is also good as bar chow," he said. Kinunot is a traditional Filipino dish cooked with spices in coconut milk, and is associated with Bicolanos and Visayans.
Sharks and stingrays, hence, are secretly sold by fishermen, but said they only sell them if there is a sure buyer.
"Some of my customers order sharks or rays occasionally. One baby stingray would cost around P300 to P400, while a baby shark the size of a juvenile tuna will cost P200 to P250 a piece.
In the market, fish vendors hide the sharks and stingrays, knowing that they risk being caught with the illegal activity.
Targeted species
While the Philippines has one of the most stringent protectionist policies against catching threatened or endangered species in the world, enforcement remains a big challenge.
Some of these species are targeted not only for their meat but also for their internal organs on the belief that they have medicinal value.
Some believe that eating "exotic" animals or their parts is beneficial to one's health, besides being an aphrodisiac.
And, while some of these species are not actually the targets, most that are accidentally caught by fishermen are sold to the market for an extra income.
Unacceptable behavior
On January 22 Secretary Roy A. Cimatu of the Department of Environment and Natural Resources (DENR) issued a statement condemning the killing of a hammerhead shark by a local fisherman in Currimao, Ilocos Norte.
It was not clear what particular species of the hammerhead shark was killed, but the incident was enough for the DENR chief to take action.
Cimatu wanted the killer of the shark prosecuted, saying that such brutal attack against the large fish is an "unacceptable behavior," especially that the victim was an endangered species.
Sought for reaction, Director Theresa Mundita S. Lim of the DENR's Biodiversity Management Bureau said: "On the hammerhead, of course, I am extremely disappointed with how the individuals acted. After our successful holding of the CMS [Convention on the Conservation of Migratory Species of Wild Animals] last year, we wouldn't have expected such an incident to happen. This means more awareness is needed on the value of the species, as well as the laws that protect the hammerhead."
Globally endangered
Hammerhead are a globally endangered shark species that have been seriously overfished—primarily for their fins.
According to the DENR, although it is an aggressive hunter, feeding on smaller fishes, octopuses, squid and crustaceans, hammerhead sharks do not actively seek out human prey, but are very defensive and would only attack when provoked.
While the perpetrator was reportedly apprehended, he was later on released on orders of a barangay official, according to Development Management Officer IV Rosalia Punugtilan of the Laoag Community Environment and Natural Resources Office.
According to Cimatu, the DENR will closely coordinate with the Department of Agriculture (DA) regarding the incident.
He said he would ask the DA to initiate administrative charges against the barangay official, who ordered the release of the suspect.
Under the law, the DA's Bureau of Fisheries and Aquatic Resources has jurisdiction over all shark species found within Philippine waters.
Republic Act 9147, or the Wildlife Resources Conservation and Protection Act, strictly prohibits the hunting, selling and killing of endangered species. The violators could face a jail term of up to eight years and a fine ranging from P300,000 to P3 million.
Poor law enforcement
AA Yaptinchay of the Marine Wildlife Watch of the Philippines expressed dismay over the killing of the hammerhead shark.
"The scalloped hammerhead shark is a protected species in the Philippines since 2013.  Unfortunately, we still see them being caught in Philippine waters with no enforcement action from the government. We hope the DENR can do something about the killing of this shark in Currimao, Ilocos Norte, on January 15," he said.
"This incident showed there is a prevalent lack of knowledge in coastal communities, local government, enforcement agencies and mandated agencies. This situation works against the conservation of our shark and ray resources. It is time that our government takes steps to conserve shark and rays in the Philippines," he said.
According to Yaptinchay, eating sharks or rays, is "okay" as long as the fish caught is not threatened or endangered.
This means that fishing should be managed and regulated strictly by the government. Otherwise, he said the government should altogether impose a ban that covers all sharks and fish species to ensure their safety.
Yaptinchay said there is already a road map and draft bill that will protect sharks, as he urged the DENR and the DA to support the initiative of local conservation groups.
Vince Cinches, Ocean Campaigner of Greenpeace Philippines, for his part, agreed that not all sharks species are protected because of the Filipinos' crave for "exotic" dishes.
This, he said, is where the government should come in.
"One, enforce existing laws, allocate enough funds for monitoring and enforcement, which includes legal prosecution; pursue joint operations officially; and throw full weight behind a national law to protect all shark species," he said.
"The public and consumers should know that their appetite is contributing to the problem, so it's better for them to stop eating a species that is problematic in terms of nutrition," he added.
According to Cinches, being an apex predator, sharks bioaccumulate heavy metals into their system, which is being transferred to humans. He added that sharks' fin doesn't have any nutritional value.
Legislative gaps
Prior to the Philippines's hosting the 12th Conference of Parties (COP12) to the CMS last October, local and international conservation groups have called on signatories to the Bonn Convention, including the Philippines, to fill in legislative gaps in the protection of shark species, as they are highly vulnerable because they mature late, reproduce slowly and easily succumb to fishing pressures compared to their bony-fish counterparts.
Citing various data, shark extinction, they said, is driven by an annual trade value of $1 billion; humans kill about 100 million sharks every year.
The groups said the global shark population is experiencing an unprecedented decline, and one-third of all species are threatened are with extinction.
These cartilaginous species also easily succumb to fishing pressure because they reproduce slowly.
The Save the Sharks Networks, an alliance dedicated to protecting all sharks species in the Philippines, is pushing for the ban in catching all sharks and rays in the country.
International commitment
At least two international groups prohibits the trading of sharks and rays—the CMS, also known as the Bonn Convention, and the Convention on International Trade in Endangered Species of Wild Fauna and Flora.
The Philippines is a signatory to both international treaties.
In October 2017 the COP12 CMS participants approved several proposals to boost the protection of 25 migratory species, including sharks and rays.
In the Philippines, besides the Wildlife Act, there are also other national laws that protect sharks and rays in the country, including the Amended Fishery Code and the National Integrated Protected Areas System Act.
Shark haven?
There are over 1,000 species of sharks and rays, of which 200, or 20 percent, could be found in the Philippines.
With the various laws that are supposed to protect endangered or threatened species against various threats, such as fishing, the Philippines can be considered a "haven for sharks."
The Pew Charitable Trust has, in fact, applauded the Philippine government for its successful hosting of COP12 CMS. KerriLynn Miller, a conservation expert on Pew's shark-conservation project, said the listing of six shark species highlighted the commitment of the 124 signatories on the CMS.
CMS's Appendix I prohibits the catch of any of the endangered species on the list, while Appendix II identifies the shark species in most need of conservation action, encouraging action to properly manage and protect the species throughout their migratory range.
The whale sharks, angel sharks and common guitarfish in the Mediterranean were listed under Appendix I, while the dusky angel and blue sharks, white-spotted wedgefish and common guitarfish were listed under Appendix II.
In some other parts of the world, these six species experienced population declines of more than 50 percent.
Miller noted that, besides the illegal trade of these migratory wild animals, they often fell victims to fisheries bycatch, ending up as food for the fishermen.
Again, the legislative gaps, poor law enforcement and craving for exotic dishes will lead to the killing of sharks and rays everywhere.
Unless the government acts decisively and fast, these amazing creatures of the sea will continue to be on the menu and end up being slaughtered, cooked and served.
Image credits: Wikimedia Commons