Scraping the bottom of the oil barrel for cheap fuel may be turning into a multibillion-dollar headache for India's largest crude refiner.
The South Asian nation's battle against pollution has left Indian Oil Corp. searching for alternative markets to sell petroleum coke, the cheapest and dirtiest among the oil products.
A host of new limits on the fuel's use in India, including bans and increased taxes, have been adopted after refiners in the fastest-growing oil consumer built plants to process the "bottom of the barrel" fuel.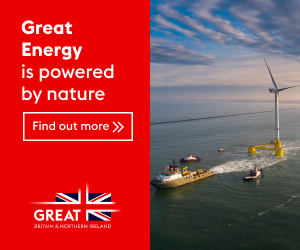 "Petcoke will be a big challenge in 2018," Indian Oil Finance Director Arun Kumar Sharma said in an interview in New Delhi. "We have to prepare ourselves for an alternative plan."
Indian refiners aren't alone in their struggle to deal with the various environmental regulations sweeping the region. With tighter emission controls from China to Indonesia, oil processors across Asia are being rocked by constantly changing rules on what they can produce, as governments strive to breathe clean air into some of the world's most polluted cities.
Alternative to coal
Petcoke took off in India after the government began limiting coal use to reduce carbon emissions. Consumption of the oil residue has quadrupled since 2011, with the fuel being used by cement manufacturers, captive power generators and small manufacturing industries who see it as a low-cost coal alternative.
Last year India used 25 million tons (MT) of petcoke, making the country the world's biggest market for the crude-waste product, with imports from the US to China surging.
"Since coal can be substituted by petcoke, the usage in cement industries increased in India, especially after imported coal prices rose in the recent years," said Satnam Singh, director for energy at Crisil Infrastructure Advisory.
During that time, Indian Oil built the world's largest delayed-coker unit with the ability to produce as much as 1.3 MT of petcoke a year.
The state-run refiner now has similar units across seven of its nine refineries and is investing $480 million to add another in eastern India. The plants enable Indian Oil to process the heavy, high-sulfur crude, or the worst of the oil, and turn it into higher quantities of a more valuable product.
Then petcoke began facing its own issues. The fuel contains more sulfur than in coal and natural gas, exposing people to the risk of stroke, heart disease and lung cancer.
Pollution in New Delhi skyrocketed last year, with the level of deadly carcinogenic pollutants roughly 10 times than in Beijing.
As public opposition mounted, India's top court banned the use of petcoke in Delhi and three neighboring states last October, with the Supreme Court, adding it would like to see its use prohibited across the country.
The government also removed tax exemptions and raised the levy on its imports last month.
Spreading impact
"Eventually, similar pollution-impact effects will spread to the rest of the country," said Virendra Chauhan, an analyst at industry consultant Energy Aspects Ltd. "Indian Oil will have to look at long-term solutions to keep operations running."
Indian Oil could turn to Reliance Industries Ltd. for inspiration. The rival refiner, which produces half of the country's total production of petcoke at 13 MT a year, has found use for the unwanted fuel.
The company is estimated to have spent as much as $5 billion building a gasification unit that will convert petcoke into environment friendly synthetic gas, which can be used to generate power for running its plants.
Indian Oil Chairman Sanjiv Singh said last month that the company is looking into building a gasification unit.
However, Sharma is concerned about finding a quicker fix. Gasification units are a long-term solution, he says, but in the mean time, sending it to other parts of the country or abroad may be its best option, despite the risk of shipping costs impacting profits.
"As an immediate solution, we have to think about disposal only, say to other parts of the country or through exports," Sharma said. "We will have to be watchful on this. We have to find some solutions, because this problem will come up tomorrow, if not today."