Strengthening foreign linkages and participation in the global value chain (GVC) exerts a positive impact on both process and product innovation of Filipino companies, according to a new study released by a state-run think tank.
The report, titled "Impact of Foreign Linkages on Innovation Activity of Manufacturing Firms in Calabarzon," published by the Philippine Institute for Development Studies (Pids), sought to analyze previous literature and surveys on the manufacturing industry in the Cavite, Laguna, Batangas, Rizal and Quezon (Calabarzon) area to probe deeper into the role of foreign linkages in the innovation activities of manufacturing firms.
The report noted insights and findings reviewed underscored the potential of foreign linkages to improve both product and process innovation capabilities of Filipino companies.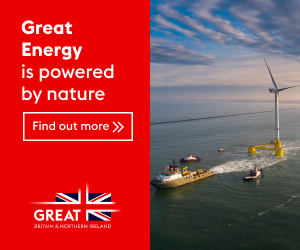 It further referenced relevant research pertaining to Asean member-states, including the Philippines, indicating that "innovation is an important determinant of small and medium enterprises' (SMEs) participation in global value chains."
This is because it is through product and process innovations that SMEs are able to meet the requirements of higher-tier firms, the Pids document said. Furthermore, it found that firms with more foreign linkages are "able to introduce new products, improve procurement processes and explore new markets more."
Foreign linkages "can indeed positively affect a firm's likelihood to undertake product innovation that involves the development of a new product using a technology new to the firm," the paper said . "On the other hand, process innovation has consistently shown to be positively influenced by foreign linkages."
The report defines a product innovator as a firm that has achieved any of four specific activities. One of these is that it has introduced a new product by redesigning packaging or significantly changing the appearance design of existing products. Another is it has introduced a new product by significantly improving on existing products. It has also developed a totally new product based on "existing" technologies for the establishment. Finally, it has developed a new product based on "new" technologies for the establishment.
On the other hand, a firm is considered a process innovator if it has adopted a new method or significantly improved on a method for any of the following: procurement, sales management, accounting, inventory control and logistics.
"The potential of foreign linkages as a means of establishing Philippine firms to the global value chain and market, as well as ensuring that domestic firms will continue to compete and innovate, are key points that can be contributed by this study," authors Francis Mark  A. Quimba and Sylwyn C. Calizo Jr. said.
They recommend promoting stronger regional and/or global linkages to sustain manufacturing growth. As such, they said, it is important to be wary of policies that might be detrimental to the formation of backward linkages. For instance, the proposed change in value-added tax (VAT) treatments of indirect exports from zero-rated to VAT-able "will have perverse effects on backward linkages of export activity," said the report.
Its other suggestions are to support the development of R&D capability of firms; highlight the role of innovation intermediaries; and recognize the value of establishment-level data on innovation activities of firms. In particular, it proposes having a measure for identifying where the firm is innovating across the global value chain.