TOKYO—Asian shares were mostly lower on Thursday after stocks wobbled on Wall Street. A dip in the dollar's value against other currencies and talk of a more nationalist US trade policy by Commerce Secretary Wilbur Ross hit exporters' shares. The dollar sagged against other currencies after Treasury Secretary Steven Mnuchin said the currency's decline is good for US exporters, suggesting he isn't likely to try to stop its slide.
Japan's Nikkei 225 sank 1.1 percent to 23,669.49 and Hong Kong's Hang Seng slipped 0.3 percent to 32,872.47. South Korea's Kospi surged 1.0 percent to 2,559.86 while the S&P/ASX 200 in Australia fell 0.1 percent to 6,050.00. The Shanghai Composite index gained 0.2 percent to 3,565.77. Shares rose in Taiwan and Thailand but fell in Singapore and Indonesia.
Mnuchin and Ross were at the World Economic Forum in Davos, Switzerland. A weaker dollar can help exports from the United States, but it take a toll on consumers and on smaller, more domestic companies by driving up costs of imported components. It's not good news for Asian exporters. Ross said the US is fighting back against countries that have taken advantage of trade deals in the past.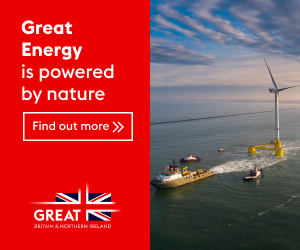 "Trade wars are fought every single day," Ross said. "Unfortunately, every single day there are various parties trying to violate the rules, and trying to take unfair advantage of things…the difference is that US troops are now coming to the ramparts."
"The overnight focus had all been on the US dollar, with another jab sending the currency weaker against major currencies," Jingyi Pan of IG said in a commentary. "Meanwhile, concern over trade and protectionism is currently the new flavor of the month, adding a tinge of cautiousness in the latest equity surge."
Stocks got off to a strong start, but technology companies took heavier losses as the day wore on, led by chipmakers after Texas Instruments gave a disappointing forecast for the current quarter. Apple also fell. The Standard & Poor's 500 index lost 0.1 percent to 2,837.54. The Dow Jones industrial average rose 0.2 percent to 26,252.12 after seesawing throughout the day. The Nasdaq composite fell 0.6 percent to 7,415.06, while the Russell 2000 index of smaller-company stocks skidded 0.7 percent to 1,599.61.
The dollar dropped to ¥108.75 from ¥109.22 late Wednesday. The euro advanced to $1.2459 from $1.2411. The ICE US dollar index fell almost 10 percent in 2017 and is down 3 percent so far this year.
Benchmark US crude rose 65 cents to $66.26 a barrel in electronic trading on the New York Mercantile Exchange. It gained $1.14, or 1.8 percent, to $65.61 a barrel on Wednesday. Brent crude, used to price international oils, gained 50 cents to $71.03 per barrel. It added 57 cents to $70.53 a barrel in London.
Image credits: AP