ON January 1 the Tax Reform for Acceleration and Inclusion (TRAIN) law took effect. Just like a physical train, its arrival came with a lot of noise and shaking. Not that people are not aware of it, for the Department of Finance (DOF) and both chambers of Congress have been involved in a number of discussions for the most of 2017 until its signing by the President last December.
It is the depth of understanding of its implications that is wanting. Had its discussions, hearings and deliberations been given the same media exposure as the different legislative hearings on politics and other controversies, its potential impacts should have been communicated widely and explained to ordinary people. This is all water under the bridge now. We are now facing the single most important economic legislation that is to affect the day-to-day decision of everyone living in the Philippines.
In the last two weeks, concerns have been raised by various sectors on its supposed negative impact on the general price level. Leading the chorus of concerns are the transport sector and cascading down to the ordinary commuter. At the same time, someone noticed that the price of his usual 330 milliliter snack drink has likewise increased by 23 percent from last year. There are now various noises from different sectors complaining that prices are rising. Is this to be?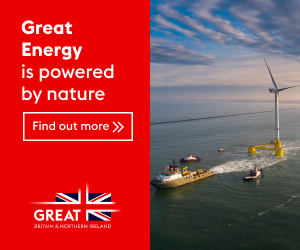 The TRAIN law specifically amended certain tax rates pertaining to income, estate, petroleum products, automobile and introduced new taxes on sugar-sweetened beverages, while removing certain exemptions from the value-added tax (VAT). Based on the estimates of the DOF, the TRAIN law was expected to increase inflation and its maximum effect was to add 0.9 percent to base inflation for 2018 (based on the DOF presentation, August 2017). This estimate was based on the impact of increases of fuel products, such as diesel, gasoline, liquefied petroleum gas and kerosene, to food, transportation, electricity and other products. Based on our base estimates for inflation for 2018, the 0.9 percent will be added to our estimate of 2.9 percent, which means that average inflation for 2018 will be 3.8 percent or near the Bangko Sentral ng Pilipinas (BSP) ceiling of 4 percent based on its inflation targets.
Going back to our textbook definition of what causes inflation, we list down two main causes—cost-push inflation and demand-pull inflation. Cost-push inflation occurs when the cost of production increases and producers pass on the increases to the consumers. This generally occurs when prices of major inputs are increasing. Cost-push inflation can also occur during periods of instability, such as disasters, where production weakens and products and services are less, causing supply shocks. In our current situation, we can list petroleum products as major inputs. According to the DOF, petroleum products account for 10 percent of food inputs, 30 percent for transportation, 7 percent for electricity and 6 percent for the rest of products and services. Our own estimate of the cost-push impact of diesel-price increases to the economy is that for every 1-percent increase in diesel prices, inflation will likely increase by 0.2 percent in a general pass through estimate using data for the last 35 years. The second major type of inflation is called demand- pull inflation. Demand pull happens when there is increase in demand for general goods and services in the economy. This could happen particularly in a growing economy, where there is increased purchasing power of consumers, government and firms. It can also be explained that there are more buyers than the goods and services available to everyone. A tax cut can also result to a demand-pull inflation. The DOF estimates that personal income-tax payers total about 7.5 million people. In the previous tax system, about 40 percent of payers have income P250,000 and below annually. In the new tax system, they will no longer pay any tax. Also with the simplified tax table, those earning P2 million annually and below are going to pay lesser tax, as well. In our current situation, the government is actually releasing approximately P137 billion into the economy through this income-tax cuts.
Hence, the two major sources of inflation are currently at work in our present economic situation. We could also add the situation that inflation is also increased or decreased based on expectations. This could play a bigger role than the actual price increases brought about by the increases in petroleum taxes and cuts in personal-income taxes. In view of these, Ateneo Center for Economic Research and Development has adjusted upward our full-year inflation forecast from 2.9 percent to 3.4 percent. This means that within the year, there will be months where inflation will most likely exceed the BSP target of 4 percent. In particular, we see that happening in June and July as the confluence of the above factors and the regular school opening come into effect. Hence, it is likely that the Bangko Sentral ng Pilipinas will raise interest rates around the second quarter of this year.