MANILA'S Bureau of Permits Office (BPO) said on Thursday that it expects the number of businesses operating in the city to grow between 8 percent and 10 percent in 2018 compared to last year, mainly due to the implementation of the shorter and efficient processing of licenses and permits.
According to the chief of Manila's BPO, lawyer Fortune Mayuga, around 60,000 new and old entities applied for business licenses and mayor's permits in 2017.
"Doing business here in Manila is 100-percent very good, that is why investors keep coming and increasing," he said.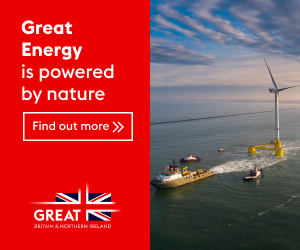 In 2013 Mayor Joseph E. Estrada began to lessen the number of documents needed for investors before they could put up their businesses in the city.
"Hindi natin kailangang pahirapan ang mga nais magnegosyo sa Maynila. Kaya iniutos ko noong unang taon ko na bawasan at pabilisin ang pagpo-process ng mga permit at lisensiya [sa mga negosyante] [We don't need to make doing business in Manila difficult. That's why I ordered in my first year in office to reduce and expedite the processing of permits and licenses for businessmen]," the local chief executive explained.
It was in January last year when Estrada instructed the BPO to lower to the minimum the documents for the renewal and new application for business permit in Manila.
Per the new system, the number of requirements to be submitted is reduced to a minimum of about five documents.
These include fire-safety inspection certificate, zoning permit, sanitary permit, garbage fees and other fees.
"'Pag nabayaran na ang lahat ng taxes, makukuha na agad ang lisensiya at permit [Once all the taxes are paid, license and permit will then be acquired]," Mayuga said.
While the new system has reduced the cost and time to apply and secure the necessary business documents, the local government's initiative also has addressed the problem on "fixers" in the city hall, he added.
This earned for Manila a recognition from the National Competitiveness Council as "the most competitive highly urbanized city" in the country in 2015.
As expected, more investors put up their businesses in the country's capital the following year, Mayuga noted.
Data showed that in 2015, more or less 7,000 new businesses were put up in Manila, and in 2016 the number increased to 9,165.
Aside from the businesses already operating in the city, such as restaurants, realty, hotel, condominium, hardwares, groceries and call centers, malls and big banks are also opening new offices in Manila.
Estrada said investors coming to the city now find it easier to register and operate their businesses.
"Gusto po kasi natin na masiyahan ang mga investors [We want to make the investors happy]. This is also the fulfillment of my promise to transform Manila into a dynamic business hub in Metro Manila," the mayor added.