Environment Secretary Roy A. Cimatu said on Thursday they are now looking for alternative ways to manage Metro Manila's wastes while the two operating sanitary landfills in Navotas and Rodriguez, Rizal, are still up and running until 2022.
In an interview at the sidelines of the Ecological Waste Management Summit (EWMS) held at the ABS-CBN Vertis Tent in Quezon City, Cimatu told the BusinessMirror that they are taking the garbage problem in the metropolis proactively.
"We're looking to the transition to the next mode of disposing our garbage," Cimatu said of their initiative.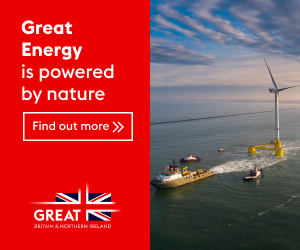 According to him, they are considering the proponents of various ways to convert wastes into environment-friendly products, such as biomass and fertilizer, among others. "We don't have to wait till 2022 to make a decision," he said of their effort to find solutions to solid wastes in Metro Manila early on before the existing facilities reach their carrying capacity.
Since it will take about a year to put up such eco-saving alternatives, Cimatu said it's high time the government acted on the foreseen garbage dilemma before it becomes a reality.
"So by that time, probably, the solid waste-to-energy machines and other equipment are already in place," the environment secretary said.
Statistics show that Metro Manila generates daily thousands of tons of solid wastes. With most of them left undisposed or improperly managed, they cause floods and pollution.
The Rodriguez sanitary landfill, for instance, takes in up to 6,000 tons, or 5.4 million kilograms, of garbage from the metropolis every day.
The landfill in Rodriguez and Navotas replaced the dump in Payatas, Quezon City, which was closed in September 2017.
The 20-hectare Payatas landfill served the Metro areas for over 15 years. The 19-hectare sanitary landfill in Rodriguez, on the other hand, is not expected to have a similar life span due to the rising volume of waste in Metro Manila.
As of last year, a total of 231 dumps in the country has been closed in line with the implementation of Republic Act (RA) 9003, according to Cimatu.
"That's a good accomplishment," he said, while lauding the operators of such garbage facilities for following their instruction of closure.
Per RA 9003, or the Ecological Solid Waste Management (ESWM) Act of 2000, waste avoidance and volume reduction through segregation at source, composting, recycling and reuse are best practices in ESWM, excluding the open burning and incineration of trash.
In observance of its 17th anniversary and the Fourth Zero Waste Month, the Environmental Management Bureau of the Department of Environment and Natural Resources (DENR) is holding the EWMS, themed "Strengthening Cooperation And Partnerships On Ecological Solid Waste Management For The Present And Future Generations," until January 27.
The three-day event aims to further boost the DENR's continuous efforts in enhancing public awareness and understanding of environmental issues and concerns, focusing on practical knowledge for effective solid-waste management at source, which includes waste segregation, composting and recycling. This government initiative enjoins a stronger partnership with all stakeholders, local governments, communities, private businesses and the public.