Food is memory. That's why we consider as our comfort food is usually the food that we ate when we were growing up. We wanted to savor again the happiness and contentment that we felt while eating this comfort food with our family and old friends.  Researchers said we are also biologically wired to have a sense of food nostalgia as flavor and aroma are processed by our olfactory bulb, which is linked to the hippocampus and amygdala—the part of the brain associated with memory and experiences.
But while food can evoke memories, we also use food to keep those memories alive and evolving. This is why we have generations of cooks passing down their secret recipes to their children. This is why we have cookbooks so we can at least put down these recipes into writing. This is why foodies put a price to these memories by buying memoir/cookbooks published by celebrity chefs.
And this is also why a University of the Philippines and Oxford-educated Maranao economist and chef decided to write his own memoir slash cookbook (or to be more precise, a memoir slash cookzine) so that he can to at least  preserve the memories of a bygone childhood spent in an ancestral house that was destroyed by the Marawi siege.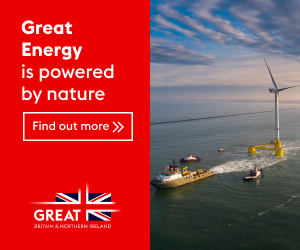 Assad Baunto's Mga Tutul a Palapa (Palapa Stories) is a zine that was launched last December—about two months after Defense Secretary Delfin N. Lorenzana declared the five-month war against the terrorists has ended. The zine contains eight recipes that Assad learned from his babo (maternal grandmother). The title itself is an ode to palapa—a traditional Maranao condiment made of chili, onion, ginger and sakurab (a white scallion indigenous to Marawi).
In his acknowledgement page, Assad wrote a short note to his babo, grateful for the culinary lessons while, at the same time, reassuring her that albeit the war's devastation, Marawi will remain in their hearts and minds,
"Marawi is probably lost but our food is not. So, I write this text because you once told me that food offers us a way of peering deeper into the lives and culture of what has been," Assad wrote to his babo.
He then told her that someday, more people will be interested to know more about Marawi, and his zine will allow them to prepare food based on her recipes.
"I am sure they will be delighted. Your senses may have finally failed you but your food has invited others, and a thousand more, to taste what we most cherish," Assad said.
Because in many ways, this is what Assad's zine is all about. More than a list of Marano recipes, it offers one a glimpse of Maranao food culture to understand Marawi beyond the oft-repeated news on war, internally displaced persons and martial-law extension. In fact, it's quite apt that Mga Tutul a Palapa was released by indie publishing house Gantala Press in a form of a zine.  What better way to present a topic—Maranao foodways—that is often ignored by the mainstream media but through a counterculture medium?
Each of the recipes in the zine is penned in English and Maranao, and this gave me the opportunity to learn a bit about Maranao language. Some Maranao words like manga sa-og, tibuyas, luya and manok are even similar to my native tongue's (Tagalog) words for ingredients, onion, ginger and chicken. There's also a glossary of what I call "Maranao kitchen terms" as most of words listed there are ingredients used in Maranao cuisine.
The list of ingredients for most Maranao dishes included in this zine are a once exotic and familiar. Exotic because the Maranaos use a lot of ingredients, such as candlenut, turmeric, cassia leaves and lots of coconut milk that are seldom used in my Tagalog-Manila household. Familiar because I know these ingredients are commonly used in Malay cuisine—something that I had a chance to enjoy while living in Singapore and Brunei Darussalam.
The zine was structured in such a way that allowed me to go on a brief sojourn of Marawi through the Maranao cuisine. Each recipe doesn't only have a list of ingredients and cooking instructions but also accompanied by Assad's anecdotes and black and white illustrations by Ica Fernandez.
The first recipe is, of course, for palapa, which is accompanied by an illustration of its main ingredient—a bundle of sakurab.  Because as Assad said, one can't have Maranao food without palapa.  For the Maranaos, palapa is not only a condiment; it also serves as base of Maranao cuisine, a rub and even a flavoring agent for some mamis (Marano sweets). Assad even recalled how his babo and mamang (mother) prepared a spicier palapa by adding in more bird's eye chili to the mix,
In between is a recipe for beef rendang—a braised beef dish that's also served in most Malay communities in Southeast Asia and which Assad pronounced as the "star of the  Maranao culinary repertoire." The dish is usually prepared during special occasions as it's quite tedious to make—it has more than a dozen ingredients and you have to slow-cook the spice marinated beef for about two hours in a mix of water and coconut milk. Given the many processes involved in its cooking, rendang is one dish made for communal cooking. Assad said that this recipe, handed by his bae (grandaunt), was prepared in their kitchen by a group of women—babo in command, bae stirring the pot, mamang pounding the spices and older female relatives toasting other ingredients. Cooking rendang also dissuades you from multitasking. There's no way I can leave the pot of beef simmering while binge watching on Elementary in iFlix as, according to Assad's instructions, I have to stir the mixture every 15 minutes.
Like a typical meal, the zine ended with a desert—a recipe for tiyatag. Tiyatag is pastry that's made by most Moro ethnic groups, including the Maranaos, the Yakans and Tausugs.  Made of rice flour, brown sugar, water and vegetable oil, Assad said this deep-fried sweet resembles a chicken wire perimeter. Only a skilled cook can make tiyatag as one has to ladle rice-flour batter into the strainer and tap it continuously using a hard stick, so that the batter can drip through the pierced holes of a strainer into the pan of hot oil. Assad said that only his bae mastered the art of cooking tiyatag—a skill that's only matched by his bae's mastery of playing the kulintang—a set of Maranao gongs, which I believe is the Marawi's version of xylophones.
After reading Mga Tutul a Palapa, I learned to view Maranao and Marawi through a different set of lens—one that is not only focused on the conflict and the subsequent rehabilitation but on its natural environment, its culinary traditions and feasts and on their day-to-day life. It also reaffirmed my belief on the need to maintain biodiversity—as it won't only sustain the physical environment but also our diverse food culture. How else can we prepare palapa if Marawi loses its sakurab? How else can we relish biyaring (a spicy shrimp kilawin dish), if there are no more odang (freshwater jumping shrimp) swimming in Marawi's rivers?
But more than that, I concur with what writer/teacher/community worker Nash Tysmans said in her introduction for the zine: "In compiling these recipes and stories, we express solidarity with the Maranaos whose hunger is ours as well." By buying a copy, and cooking one of these dishes, we can at least say, that in our hearts, minds and tummies that we are Marawi.
****
Note: I know that the zine is already sold out but you might want to contact Gantala Press (https://www.facebook.com/gantalapress/) as I heard that they will print out more copies later.