MARTIAL arts fans should be very happy. The Year of the Dog is going to be fraught with martial arts events all year through.
Starting off the countdown is ONE Championship's ONE: Global Superheroes that's set to excite tomorrow, January 26, at the Mall of Asia Arena at 7 p.m. At stake in the main event is the ONE Interim Flyweight World Championship, which will be disputed by local hero Geje Eustaquio of Team Lakay and his former adversary Kairat Akhmetov of Kazakhstan to whom he lost by the narrowest of margins in their September fight in Jakarta for ONE: Total Victory.
What does an interim championship mean? It's an alternate title that is played for when the champion of a particular weight division is temporarily unable to defend his title for one reason or other beyond his control. Given this situation, two highly ranked contenders may vie for the interim championship of that weight division, resulting in two champions existing for that division for a time. Once the original champion returns, he must fight against the interim champion. The winner of that bout becomes the undisputed champion. Or, if the original champion cannot return or transfers to a new weight division, the interim champ—either Eustaquio or Akhmetov, in this case—becomes undisputed champion.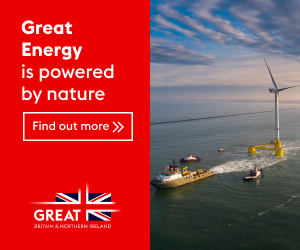 For those not familiar with Geje "Gravity" Eustaquio, he is the top flyweight contender and a former world title challenger. One of the best members of the fabled Team Lakay from Baguio City, Geje, is also a teacher armed with a masters' degree. He is one of the most skilled martial artists in Asia, and a highly decorated wushu practitioner. His solid striking and grappling skillset has led to huge victories over the course of a seven-year professional career. He trains in the high altitudes of Baguio and hones his craft alongside his world-class Team Lakay teammates. He is known for his sharp mental skills and the incredible ability to keep calm in the face of adversity.
His opponent, former ONE Flyweight World Champion Kairat Akhmetov is a veteran martial artist from Almaty, Kazakhstan. The 30-year-old owns a solid 24-1 professional record amassed during a stellar martial arts career, which has seen him dominate his opponents with tenacious wrestling and powerful striking. In Jakarta Akhmetov defeated Geje Eustaquio via a closely contested three-round split decision. Now the two are in a rematch and Eustaquio says: "I expect another difficult bout. Kairat Akhmetov is tough and has a huge heart inside the cage. That is why I am preparing very well for this rematch. A victory over Kairat would land me a rematch against Adriano Moraes. I believe I have what it takes to become the undisputed ONE Flyweight World Champion in the future."
Also sharing the bright lights of the cage on Friday are 22-year-old Joshua Pacio of Baguio City, one of the fastest rising martial arts stars from the Philippines. He is one of the  most talented strawweights and also a proud member of Team Lakay. Like Eustaquio, Pacio is a wushu practitioner with a solid grappling repertoire. All but one of his 10 career victories have come by spectacular finish, which includes five wins by submission and four by devastating knockout. In his most recent bout, Pacio knocked out veteran Roy Doliguez with a second-round spinning back fist. A former ONE Strawweight World Championship Title Challenger, Pacio is looking to bring himself back to title contention with another victory. A tough task is ahead of Pacio, however, as he is slated to lock horns with China's Lan Ming Qiang.
Featherweight standout Eric "The Natural" Kelly, also from Baguio, is one of the best homegrown martial arts athletes to come out of the Philippines. The wushu practitioner combines solid striking techniques with high-level grappling skills, which has resulted in nine impressive submissions and one knockout out of 12 total victories. Kelly's most impressive showing to date came in a submission win over Rob Lisita in 2014. He faces former Premier FC Lightweight Champion Rafael Nunes, 20, from São Paulo, Brazil, with a 10-1 record. He has steamrolled through the competition in his home country and usually wins by exciting finish. All but one of Nuñes's 10 wins have ended within the distance. A jiujitsu brown belt, he also handily finishes opponents by submission or by strikes. He will face a tough challenge when he takes on veteran Eric Kelly.
On the distaff side, two Filipina martial artists also face each other on Friday. Jomary Torres of Team Catalan and April Osenio of Team Lakay in the atomweight division. The diminutive Zamboangueña surprised everyone when she took down Thai martial arts standout Rika "Tinydoll" Ishigue in Macau for ONE: Kings & Conquerors last August. Fighting for just three years, she has a very impressive 3-0 undefeated professional record.
Former wushu champion April Osenio is an atomweight standout and one of the the treasures of Team Lakay. Known as one of its fiercest female warriors, Osenio has been balancing her life as a college student and a professional martial artist and just recently earned her Criminology degree from the University of the Cordilleras. Smarting from her recent loss to Chinese boxer Xiong Jing Nan in Bangkok last December, she is determined to put Team Lakay in the win column anew and what better way than to go hard against rival team Catalan and tussle with Torres?
By the way, ONE Championship organizers are mighty proud and happy to announce at the event news conference that Global Citizen, a big international advocacy organization with the goal of ending extreme poverty across the world by 2030, has partnered with ONE, the largest global sports media property in Asian history.
Together, ONE Championship and Global Citizen can celebrate Asia's greatest cultural treasure, martial arts, and harness the energy and enthusiasm of millions of martial arts fans to change the world and inspire others to persevere and triumph, not just inside the cage, but also in life.