MILWAUKEE—Seeking change amid midseason struggles, the Milwaukee Bucks fired Coach Jason Kidd on Monday after a slide that left a team with designs on challenging the National Basketball Association's (NBA) best in eighth place in the Eastern Conference.
It was a surprising end to Kidd's three-plus-season tenure in Milwaukee, during which the Bucks made the playoffs twice, exiting in the first round each time. Giannis Antetokounmpo turned into an All-Star under his watch, and the Bucks were considered an emerging force in the East at the start of the season.
But the Bucks had lost four of five to fall to 23-22 going into Monday night's game against Phoenix and had been prone to defensive lapses, especially on the perimeter. Turnovers were an issue of late, as well.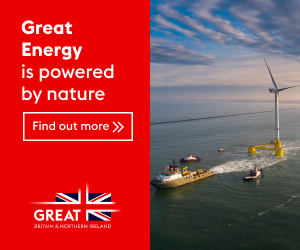 General Manager Jon Horst, who was promoted from director of basketball operations last June, said it was time for a change. Kidd was fired hours before the Bucks beat the Suns, 109-105.
Assistant Coach Joe Prunty will serve as interim coach for the rest of the season, coowner Wes Edens said in an interview before the game.
Under Kidd, the Bucks had a regular-season record of 139-152.
"A general manager in the National Hockey League had a statement once: 'If something is inevitable, why wait?'" Horst said at a news conference.
He added that decision was made "relatively quickly," and was not in the works through the season.
"We just felt that we got to a point in the season where this team could do more and could perform at a different level in a different way, and [we are] looking for a fresh approach and different voice in leadership for the team," Horst said.
Kidd was hired a few months after a group led by Edens and Mark Lasry bought the team in April 2014. The Bucks traded two future second-draft picks to the Brooklyn Nets.
The Nets went 44-38 in 2013-2014 in Kidd's only year in Brooklyn, losing in the second round of the playoffs to the Miami Heat.
In Milwaukee Kidd inherited a team that won 15 games in 2013-2014. He was part of a fresh start for an organization that had been mired in mediocrity for years.
Other than a 33-win season in 2015-2016, the youthful Bucks hovered around .500 under Kidd as Antetokounmpo and Khris Middleton blossomed into top-flight players. Malcolm Brogdon won the NBA Rookie of the Year award last season, and Jabari Parker has the potential to be an explosive scorer when healthy.
"I think Jason's done obviously a tremendous amount for the organization. He's a good friend, he's a soon-to-be Hall of Fame basketball player," Edens said. "But we think this team can be the best team in the East, and we want to give ourselves every chance we can to do that.
"Sometimes, that requires change. That's the judgment that was made by Jon Horst. We, the ownership, are universal in support of that," he added.
Milwaukee has largely treaded water in the wide-open East even after adding talented guard Eric Bledsoe in a trade with the Suns last November. The Bucks are hoping to get Parker back in a few weeks from a left-knee injury that has kept him out all season.
Milwaukee is 8-12 since going a season-high five games over .500 on December 9.
Asked to assess the problems with the Bucks, Prunty said, "Well, I think the bottom line is, we've talked about this as a staff, is that we have been consistently inconsistent."
Bledsoe said he was shocked by the firing of Kidd, whom he called a mentor.
"I thought he did a great job, but it's a business. You can't control it," Bledsoe said.
This is an important year for the franchise, which is celebrating its 50th anniversary and getting ready for the opening of a new downtown arena next season.
"We believe that making this change now is important for the organization and gives our players the best chance to reach their full potential this season and beyond," Horst said.
Image credits: AP