THE Department of Trade and Industry welcomed another milestone for its trade relations with the European Union (EU) as export products hit a 31-percent growth.
Last year the country exported €2 billion worth of Philippine products through the EU's Generalized Scheme of Preferences Plus (GSP+).
"We are pleased to hear of the significant increase of our exports entering the EU market through the GSP+. This trade preference has benefitted several communities in the Philippines and opened opportunities for our micro, small and medium enterprises [MSMEs]. In the same manner, it has allowed our MSMEs to be more competitive in the local and foreign market," Trade Secretary Ramon M. Lopez said.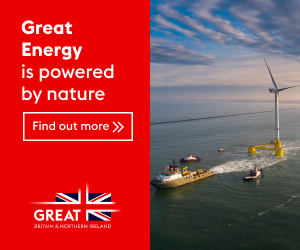 About a third, or 31 percent, of total Philippine merchandise exports to the European Union amounted to $8.4 billion in 2017. This made the EU the third-largest export partner of the Philippines.
In the EU Trade Preferences Monitoring Report released on January 19 the robust trade relations between the two parties was highlighted, with €2 billion worth of Philippine exports in 2017 benefitting from the GSP+ compared to the €1.66 billion exported in 2016.
A major increase was in food and agriculture exports, such as animal products, fish and related products, prepared food and edible fruits. Likewise, automotive parts, leather, textile and footwear showed significant growth.
Since the beginning of the preferential treatment in 2014, both the Philippines and the EU enjoyed the mutual benefits of GSP+ by letting Filipino MSMEs participate in a bigger value chain and giving the European Union market more options for their consumers.
Local communities can take advantage of the export opportunities under the GSP+, like fishermen in General Santos and coconut farmers in Lanao del Norte, as their products can join those by other MSMEs in contributing to the EU's dynamic market.
"We acknowledge that the GSP+ has been an important tool in making the country's economic growth more inclusive. It also encourages investors to come in and provide job opportunities to many Filipinos," Lopez said.
Meanwhile, dialogue on the expansion of the trade preference is ongoing between the Philippines and the EU, with both parties continuing to engage through relevant government agencies and other existing mechanisms.