EVEN before the iconic jeepney becomes a thing of the past in the coming years, Mayor Joseph E. Estrada expects the phaseout of all gasoline-powered tricycles, kuliglig (motorized rickshaw) and pedicabs (bicycle with a sidecar) on the streets of Manila by end-2018.
The local chief executive confirmed that the city government plans to remove starting this year all three-wheeled motorized vehicles plying routes within the locality to make way for environment-friendly electric tricycles, or e-trikes.
This in is line with the local government's goal for Manila to become the e-trike capital of the Philippines.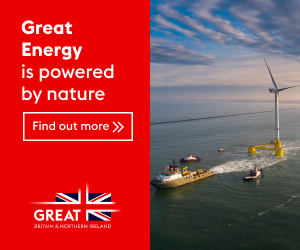 "Gusto natin na makilala ang Manila na isang green city. Isang lungsod na maaliwalas, where people can travel on e-trikes, na walang ingay ang tambutso at malinis [We want Manila to become known as a green city. A city that is pleasant, where people can travel on e-trikes, without the noise from vehicle exhaust and are clean]," Estrada said.
Currently, there are about 20,000 tricycles plying the city streets. A good alternative to them, e-trike is a seven-seater vehicle that can run up to 80 kilometers in a single four-hour charge.
The mayor bared that they will distribute 10,000 units of e-trikes to qualified tricycle drivers from Manila.
By way of a "drive to own" scheme, the operator-driver will pay P150 a day sans interest, within four years.
The local government has already distributed e-trikes to a number of operator-drivers in Binondo, Santa Cruz, Malate and Ermita.
It plans to put up pickup stations and two charging stations.
Additional routes and e-trike stations will be put up in the university belt, Port Area and other roads in the city. Besides being better for the environment, e-trikes will help increase the income of tricycle drivers, according to Estrada.
Based on research, tricycle drivers are paying P150 daily to their operators as a boundary and are spending P200 for their gasoline.
"Ibig sabihin, kailangan nila na kumita muna ng P350 per day, bago sila may maiuwi sa kanilang pamilya [It means, they need to earn initially P350 per day, before they can take home some amount for their family]," he said.
With the e-trike, the driver will not spend a single centavo for gasoline, and the battery charging will be shouldered by the city government.
"Kailangan natin ang mahihirap na guminhawa naman, at sa pamamagitan ng ating e-trike program, hindi na sila mahihirapan pa sa boundary system. They are only required to pay a daily fee between P150 to P200 and, after four years, sila na ang may-ari ng e-trike. Sila na ang boss, at wala na silang amo na ba-boundary-han [The poor should live a comfortable life and, through our e-trike program, the boundary system will not add to their burden, as they are only required to pay a daily fee between P150 to P200 and, after four years, they are the owners of the e-trike. They are their own boss]," Estrada said.