Jhonnel Ababa has the momentum coming off a runaway win, Clyde Mondilla exudes confidence in his return, while Tony Lascuña and Justin Quiban are ready for a rebound in what promises to be an explosive start of the International Container Terminal Services Inc. (ICTSI) Pradera Verde Classic today in Lubao, Pampanga.
The rest of the 83-player field have also primed themselves up for this week's $100,000 championship, guaranteeing a shootout over a long but flat, well-maintained par-72 Pradera Verde course hoping to hold its ground against the expected charge of the men of the Philippine Golf Tour Asia (PGTA).
"I feel good of my chances coming off a big win. I just hope I can sustain my form here," said Ababa, who broke a three-year title spell with a seven-stroke victory at Eagle Ridge last week, joining the elite roster of PGT Asia winners that included Miguel Tabuena (Southwoods), Rene Menor (Splendido), Mondilla (Riviera), Lascuña (Wack Wack) and Quiban (Luisita).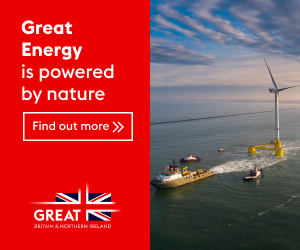 A fierce duel could indeed be in the works right in the first round as Ababa, Mondilla and Lascuña are paired in the featured 8:10 a.m. flight, each looking for a solid start and the needed momentum for their respective drive for a second crown in the circuit, put up by ICTSI and organized by Pilipinas Golf Tournaments Inc.
"I'm so excited to play this week and I expect it will be four days of solid shotmaking," said Mondilla, who vied in last week's Singapore Open where he missed the cut but learned a lot after competing against some of the world's leading players.
"I guess everybody is in shape and raring to go, so I expect good scoring in the week," said Lascuña, who beat American Nicolas Paez by two at PGTA Wack Wack but struggled to finish joint 12th in the CAT Open at Luisita last month and tied for fourth at Eagle Ridge last week.
Lascuña, the former three-time PGT Order of Merit winner, underscored his readiness by winning the pro-am tournament yesterday, leading his team that included Jay Valdez, Elimar Caranguian and Myrna Enriquez to a 17-under 55 card for a two-stroke victory over Dutch Guido van der Valk, Dexter Pelias, Fernando Lim and Louie Inoncillo. Joenard Rates, with Nemi Pagtakhan, Pol Tolentino and Leomax Reyes, pooled a 58 to place third in the 18-hole event, backed by Custom Clubmakers, Meralco, Champion, Summit Mineral Water, K&G Golf Apparel, BDO, Sharp, KZG, PLDT and MY Shokai Technology Inc.
Meanwhile, Mike Singgaran, designer of the 27-hole layout at the vast Pradera Verde complex, also expects torrid scoring from the elite international cast but hopes the wind to blow hard to add up to the challenge.
"I think not much wind in the last two days, but I'm hoping some wind so it will give more challenge to the players," Singgaran said.
Quiban, on the other hand, who scored a breakthrough in the CAT Open but wound up joint eighth at Eagle Ridge, drew veteran Elmer Salvador and Michael Bibat in the 8:20 a.m. flight, while Menor, out to atone for his missed-cut stint last week, will tee off in the following flight at 8:30 a.m. in the company of Joenard Rates and Thai Pasavee Lertvilai, whom he nipped in a record five-hole playoff at Splendido.
Others tipped to contend for the top $17,500 purse are Singapore's Choo Tze Huang, Aussies Rick Coleman, David Gleeson and Dane Mcardle, Indonesians Elki Kow and Clement Kurniawan, Macedonian Peter Stojanovski and van der Valk, along with local aces Jay Bayron, Rufino Bayron, Jobim Carlos, Charles Hong, Mars Pucay, Marvin Dumandan, Mhark Fernando and veteran Frankie Miñoza.