The military has stepped up its civil-military operations (CMO), or the "softer side" of its internal security operations (ISO), by directly taking the humanitarian side of its campaign to the country's most vulnerable sectors.
No less than Army chief Lt. Gen. Rolando Joselito Bautista led the launch of the revitalized CMO by leading the distribution of "gift packs" to at least 805 schoolchildren in five public schools in five towns and municipalities in Tarlac last Friday.
The children, aged from 5 up to 11, belonged to the "poorest of the poor" families in the province, where Bautista launched his military career as a senior Army officer by serving as chief of staff of the Armed Forces Northern Luzon Command (Nolcom) in 2012.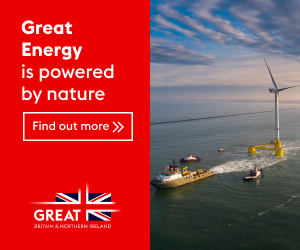 "It's part of the efforts of the Philippine Army and the Armed Forces of the Philippines to reach out to areas of our country, especially to those who have been deprived of opportunities like this," Bautista said during the gift-giving activity.
The Army chief was joined in the distribution of gift packs to schoolchildren by Nolcom commander Lt. Gen. Emmanuel Salamat, 7th Infantry Division commander Maj. Gen. Felimon Santos and Mechanized Infantry Division commander Maj. Gen. Gilbert Gapay.
The program was conducted in cooperation with the Tarlac Heritage Foundation (THF) and the 3rd Mechanized Infantry Battalion.
A mother, Myra Joy de la Cruz, 30, who accompanied her two children studying at the San Jacinto Elementary school in San Manuel, Tarlac, during the program, said it was the best and the first gift so far that they have received from the government, and it came from the Army.
"Of all people, it is the soldiers who have remembered us, our children," she said.
Irene Rabang, 40, a Grade 6 teacher, said the gift giving was the first she had encountered in her 15 years of teaching in the school.
"We are very thankful because our school, our pupils were the beneficiaries. Thank you for the gift from the Army," she said.
"The gifts are really needed, they are very timely because it is the difficult part of the season," Rabang added.
The children could not hide their joy during the program that, when they were asked by Dr. Isa Cojuangco Suntay of the THF on who among them would like to become soldiers when they grow up, all the children were quick to raise their hands in response.
"You are loved by your soldiers," Suntay said.
Bautista said the Army will take on every opportunity to deliver its services to every peace stakeholder in the country.
Image credits: Nonie Reyes