A group of recruitment agencies appealed to the Department of Labor and Employment (DOLE) last Sunday to allow the deployment of skilled and vacationing overseas Filipino workers (OFWs) to Kuwait.
The Philippine Licensed Agencies Accredited to Kuwait (Philaak) is opposed to the DOLE's Administrative Order (AO) 25 since it would affect hundreds of Kuwait-bound OFWs.
"Many skilled workers who have been selected by companies in Kuwait will be most severely affected by the present suspension," the Philaak said in a statement.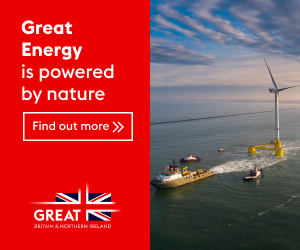 "These skilled workers are IT [information-technology] professionals, store managers, maintenance personnel, electricians, plumbers, carpenters have been issued visas and are just awaiting their plane tickets from their employers," it added.
Recruitment consultant Emmanuel Geslani said the Philaak expressed concerns about the impact of AO 25, since its members deploy an average of 1,100 OFWs to Kuwait a week.
Philaak said AO 25 should only cover Filipino household service workers (HSW), who are usually the victims of workplace abuses abroad.
The group made the statement after the DOLE issued AO 25 last Friday, ordering the Philippine Overseas Employment Administration (POEA) to temporarily suspend the processing of new overseas employment certificates (OEC) for OFWs headed to Kuwait.
An OEC is a requirement of the POEA for Filipino workers before they could work abroad.
Labor Secretary Silvestre H. Bello III said AO 25 will remain in place until the investigation into the cause of deaths of the seven OFWs in Kuwait has been completed.
The seven OFWs have been identified as Liezl Truz Hukdong, Vanessa Karissha L. Esguerra, Marie Fe Saliling Librada, Arlene Castillo Manzano, Devine Riche Encarnacion, Patrick Sunga and Mira Luna Juntilla.
A day before the issuance of AO 25, President Duterte said the government is considering a deployment ban to Kuwait, citing the death of four OFWs due to alleged abuses in the Middle Eastern country.
It was reported Kuwaiti officials are now coordinating with their Philippine counterparts to refute "erroneous information" in Duterte's statement.
Based on its latest data, the POEA said 109,615 land-based OFWs were deployed in Kuwait in 2016. More than half, or 57,726 of them were newly hired HSWs.
Image credits: Nonoy Lacza