FOR those who think it's a rat's nest out there in movie houses exhibiting films by new-breed independent film directors, it's now a common story how most of them penetrated international film centers and brought honor to the local industry. One of them is Jun Lana, the brilliant and innovative director of Dalawang Mrs. Reyes, starring the talented Judy Ann Santos and Angelica Panganiban.
I saw only two Judy Ann Santos's movies in the past: Babae with Nora Aunor in 1997 and Sabel competing with Nora's Naglalayag at Metro Manila Film Festival in 2004. Judy was given an acting challenge in Sabel, which, at the time, she seemed not ready to meet. Nora as Judge Dorinda in Naglalayag won over Judy in the title role, with critics citing Nora's acting as reliable and intelligent, while Judy Ann's was disorganized.
With Dalawang Mrs. Reyes, Judy Ann can rightfully claim what she said in a recent interview: "I gave so much of my life already to this business. I have three lives na binuo, including my marriage, and kung gagawa ako ng pelikula, it should be something really worth it." In the movie, Judy Ann leaves the audience riveted with her ranting and her clowning around, revealing a richer and more engaging actress worthy of Best Actress honors from the major award-giving bodies in the next season.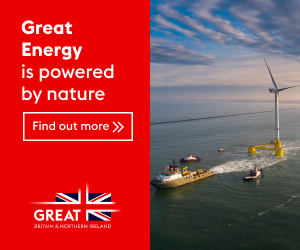 Here, you laugh at the good humor, share in the emotions and the dramatic flourishes Judy Ann brings to her character, Lianne Reyes, as the woman faces an uncertain moment following the biggest shocker of her life after 15 years of marriage: her husband feels and thinks like a woman. She sends the audience in stitches when she rants while in pain in a hospital bed after a breast-augmentation procedure gone awry, and with her swimming pool seduction scene with gay-husband (played by Joross Gamboa), and her gay-bar probe with the friend-in-misery played by Angelica Panganiban. Beyond these, her spotlight acting moments underscore there is really no substitute for moderation, with Judy Ann sticking to her guns shedding copious tears with such brio without pushing them over the precipice of excess.
The powerhouse performances delivered by the rest of the cast is perfectly in sync with Judy Ann's, although we feel bad for Gladys Reyes, who delivered her English lines with thick accent; and the macho-dancer role should've been assigned to a better looking and sexier actor than Nico Antonio.
In the main, aside from the wholesome and good humor provided by Dalawang Mrs. Reyes, it drives a lesson that some may look like strong men but their principles are making themselves and their loved ones weaker; that women are created to be more understanding of their men to fend for their families; and that we're here to be a part of this fabric of innovation, that there has to be a major rethinking now for men and women engaged in this patriarchal construct that continues to consume us.