Part Two
ACCORDING to AntiCSR web site, advocates of corporate social responsibility (CSR) pushed CSR version 3.0 as "no longer a tool to reduce risk, but a strategy that 'creates and protects value for the company and society.'"
Advocates wanted companies to make CSR integrated in all functions of a company, AntiCSR  wrote.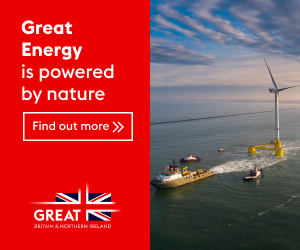 This move came after companies were criticized for going into CSR only to create an image of benevolence, with social activities incremental at best.
Or worse, by just writing checks to charities, businesses remained at the ovulation stage of CSR, wherein activities were geared more to promote companies as charitable institutions.
"Corporations used philanthropy as a tool to improve their firm's image," AntiCSR  said.
Going beyond philanthropy is how the government sees CSR.
That was what Socioeconomic Planning Secretary Ernesto M. Pernia expressed in a presentation during the "CSR in the Philippines Conference on Responsible Business" early-January.
"Social objectives need to be integrated into core business toward inclusive development," Carlos Abad O. Santos, National Economic and Development Authority (Neda) assistant secretary for Planning and Policy, said as he delivered Pernia's presentation.
Moreover, Santos reiterated that it should be realigned with the Sustainable Development Goals (SDGs), "a universal call to action to end poverty, protect the planet and ensure that all people enjoy peace and prosperity."
AmBisyon Natin 2040
ACCORDING to Santos, moving from philanthropy to social business should be seen in the context of the government's 2040 vision called "AmBisyon Natin 2040" (Our Ambition 2040).
The AmBisyon Natin 2040 is the Duterte administration's economic vision, "which embodies the collective long-term vision and aspirations of the Philippines in the next 25 years." AmBisyon Natin 2040 is detailed in the Philippine Development Plan (PDP).
The ambitious economic design that is the PDP aims to catapult the country into a middle class economy after two decades, according to Santos.
"AmBisyon Natin 2040 is a picture of the future, a set of life goals and goals for the country. It is different from a plan, which defines the strategies to achieve the goals. It is like a destination that answers the question 'Where do we want to be?,"' the Neda said in its web site. "A plan describes the way to get to the destination; AmBisyon Natin 2040 is the vision that guides the future and is the anchor of the country's plans."
According to the PDP, the government expects that by the year 2040, "the Philippines is a prosperous middle-class society where no one is poor."
"People live long and healthy lives and are smart and innovative; the country is a high trust society where families thrive in vibrant, culturally diverse and resilient communities."
SDGs
ACCORDING to Santos, the 2040 Vision, as articulated in the current and succeeding PDPs, also include the national implementation of the global 17 SDGs.
"I am happy to note that the various business associations in the country have been instrumental in raising awareness on the SDGs and in providing support mechanisms by aligning their core business processes, activities and initiatives with the SDGs," Santos said. "While some Philippine businesses are already practicing this, many have yet to advance their understanding of the private sector's contribution to development beyond traditional corporate philanthropy. I am confident that everyone in this room recognizes that CSR is not just about giving money."
Santos said the SDGs that the government is focusing its energy on are the following:
■ SDG 3: Ensure healthy lives and promote well-being for all at all ages;
■ SDG 4: Ensure inclusive and equitable quality education and promote lifelong learning opportunities for all;
■ SDG 7: Ensure access to affordable, reliable, sustainable and modern energy for all;
■ SDG 8: Promote sustained, inclusive and sustainable economic growth, full and productive employment and decent work for all;
■ SDG 11: Make cities and human settlements inclusive, safe, resilient and sustainable; and
■ SDG 12: Ensure sustainable consumption and production patterns.
Fund support
UNDER AmBisyon Natin 2040, the NEDA said the government will have to allot huge investments for sustainable cities and communities (P13.7 billion), quality education (P11.3 billion), clean energy (P7.5 billion) and health (P7 billion). Total investments will reach P39.5 billion.
AmBisyon Natin 2040 will also spend gargantuan sums on sustainable consumption and production (P88.6 billion) and decent work and economic growth (P141 billion).
Although public sector is going to be in the forefront, the private sector will also have an important role to play.
"Public sector is the linchpin, but private- sector resources will also be required," the United Nations Development Programme said.
The Neda said the financial needs for implementing 2030 Agenda will reach $10 trillion per year. Meanwhile, savings from public and private resources will be $22
trillion per year.
Nation-building
ACCORDING to Santos, the government views CSR in the context of "nation building."
"In the agenda of nation-building, CSR's shared accountability with the private sector elevates their role from third-party observers to partners in development," Santos said. "Through CSR, the sector implements programs that seek to bridge gaps and aid the most vulnerable."
He cited the most important element of this is governance.
Under Chapter Five of the PDP framework, good governance is given a premium. It calls for a people-centered, clean, efficient and effective governance, where the level of corruption is reduced, administrative governance is solid, seamless delivery of government services, full engagement of empowered citizens and a strong civil service.
For these to become reality, we need the participation and contribution of all stakeholders geared towards the PDP 2017-2022, Santos said.
Empowering the MSMEs
TO promote inclusive growth in the countryside, Duterte said the government plans to allot as much as P50 billion for the funding of micro, small and medium enterprises (MSMEs).
Aside from about P25 billion for microfinancing, Trade Secretary Ramon M. Lopez explained the funding will also cover MSME training, entrepreneurship education, mentoring, shared-services facilities, equipment, product development, suppliers facilitation, design assistance, market development, local and foreign market promotion, retail-store concepts, trade exhibits and building of more Negosyo (business) Centers.
As the main agency tasked to promote business growth and creation, the Department of Trade and Industry (DTI) implemented several new programs, as well as continuing to implement programs carried over from the  previous administration.
The Pondo para sa Pagbabago at Asenso (P3, fund for transformation and progress), for instance, is a P1-billion financing program initiated by Lopez intended to give MSMEs better access to finance, and to reduce their cost of borrowing. The fund gives priority to the country's 30 poorest provinces, and intends to replace the "5-6" (20-percent interest) money-lending system.
In an article published in the BusinessMirror, the DTI said it has allotted P5.1 billion in its budget proposal to the House of Representatives for general programs. MSME Development corners the second-biggest share of 27 percent—or some P 1.3 billion—of the total programs budget.
Philippine MSMEs account for 99.5 percent of the total number of established businesses and employ 62.8 percent of the country's work force, contributing substantially to the country's manufacturing output and total employment, making it critical engines of economic growth and development.
To be concluded
Image credits: Nonie Reyes