Conclusion
WHEN you are in business, the idea of traveling for leisure is almost unheard of. We spoke to some of these trailblazers in business and lifestyle as to how they've managed to combine business with leisure.
What is fulfillment anyway with the alignment of your business and life goals?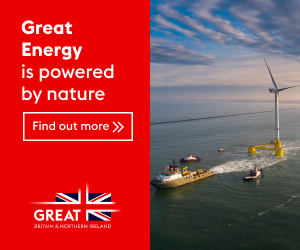 Henry Lim Bon Liong 
Chairman and CEO of the Sterling Paper Group of Cos.
"My most memorable trip in 2017 is within our country the Philippines. The indisputable site for our future tourism boom is Palawan and the beautiful Long Beach in San Vicente is mesmerizing, 15 kilometers of white-sand beach, three times longer than Boracay facing the West Philippine Sea.
The beautiful sunset and the tranquility ambiance can really calm a tired soul. This is the best place for relaxation amid our traffic and urban pollution in Manila."
Ida Ceniza Tiongson
Champion of good corporate governance; trustee, Institute of Corporate Directors; president, OPAL Portfolio Investments (SPV-AMC)
I'm used to lecturing but this time it was different. It's my first to lecture for the World Bank group and this happened in September of 2017. It was such an honor to have been chosen and the only Asian lecturer to be part of the IFC-World Bank Masterclass on Risk and Audit Governance two-day lecture, which took place in Thailand. The audience was mainly board of directors of various corporations in Asia and the Pacific. What made this memorable? I remember college in Australia when the teacher said accounting maybe not for me. I strived for learning… and now I am considered a finance guru local and now overseas.
Gerard Cedric Reyes
Chief operating officer, Skin Station
"My trip to Peru was memorable in 2017. Not just for the bucket list-worthy Macchu Picchu, but more so for the Mines of Maras. It is a wonder similar to our renowned Banaue Rice Terraces. Instead of carving the mountains to produce rice, they instead produce a unique pink salt. Imagine mountains that look like stacks of Brie cheese that existed during Incan times. But even with the influx of millions of tourists there annually, not much of the tourism money trickle down to the farmers. In fact, it is the middlemen who do. This really stressed the importance of practicing fair trade in me. This is our mission in the Ylang Ylang foundation, which we founded to revive the industry. We aim to uplift the life of the Ylang Ylang farmers by buying their produce at right prices."
Gretchen Choa-Uy
Cebu lifestyle maven and agricultural advocate, The Camden Trading Group
"Visiting France just me and my father, at the beginning of fall, touring Saint Malo, Brittany and Renne were the highlights for me not only for 2017 but in my lifetime. Each place was uniquely beautiful and the people were very warm and friendly. My Dad and I spent a little over a week just immersing ourselves with learnings and technology being done in the agriculture industry over there. It was very inspiring to see their standards against artificial growth of animals; and really creating an ethical market and system to give value ultimately to the food we eat. I came back home full of hope that the Philippines will get there someday."
Jose "Jomag" Magsaysay
Partner ng Bayan, champion of microenterprises, president of Potato Corner
"My most memorable trip for me in 2017 was just a three-hour drive from my home in Quezon City.
Once the home of a sailing fleet, once a sport fishing haven, once where personal watercrafts came in droves and once a place where everyone from Metro Manila wanted to be on weekends—Lake Caliraya. Yes, once. I went to Lake Caliraya with the family to fish with Tony Barrios, one of the avid sports fishermen there in the late-1970s and early-1980s. I found Lake Caliraya like a ghost town. Not completely a ghost town as there are some good finds there, like some good resorts with activities and good food worth going back to. Since that time I went with Tony Barrios, I returned and I enjoy going there on a motorcyle because of the twisting roads.
I am in the food and hospitality business and I have taken it as a challenge to bring to Lake Caliraya what I do and my challenge now is how to help revive tourism in the area by putting a stake there.  Funny thing is that you do not have to travel far to have a memorable trip and a trip where you not only want to come back every month, but find a place where you can start a new business with partners helping out and reboot Lake Caliraya."
Andrew Masigan
Champion of heritage cuisine, economist, president of Advent Manila Hospitality Group
"My most memorable trip last year was to Cordova and Cadiz. We chose these cities in Andalucia for several reasons—to research on regional tapas for our upcoming restaurant, Oye! Andalucia has one of the richest culinary traditions in Spain—so distinct given the mooring influence; to appreciate the sites on offer (Mezquita in Cordova and Castillo de Santa Catalina in Cadiz); to appreciate the different regional cultures of Spain. Andalucia is quite unique from Catalonia, Pais Vasco, Castilla Leon and Madrid. Personally, to recover from empty-nest syndrome having just dropped our daughter off to university.
There is a "Plaza de Filipinas" in Cadiz. It is a typical park but the walls and surrounding edifices were patterned after Puerto Real in Intramuros."
Melody M. del Rosario
Water and environmental advocate, vice president of Metro Pacific Investments Corp.
"Amid all the travels throughout 2017, nothing compares with heading to Mabini in Batangas along with many weekend warriors for scuba diving. Two to three hours travel by land, Mabini is the nearest scuba diving destination from Metro Manila with over 30 dive sites to boot. It is blessed with vast coral reefs and rich marine biodiversity, making each dive truly unique. Haybols Scuba Hub in Barangay Solo, a homey bed-and-breakfast place with its own diving facility is our second home. It's where most of our friends come over so we can travel by boat to the different dive sites and explore its wonderful areas."