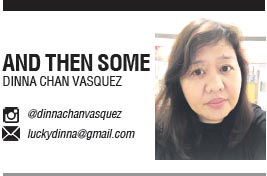 Gretchen Ho is an athlete, brand ambassador, influencer and TV personality who is much admired for her accomplishments as she is for her looks. Admittedly though, she isn't really vain.
"My skin needs hydration. It needs a good routine," Gretchen said during the Watsons #HappyNewYou event to welcome 2018.
One of her New Year's resolutions, Gretchen said, is to take better care of herself. That means sleeping more, taking time off for herself and caring for her skin.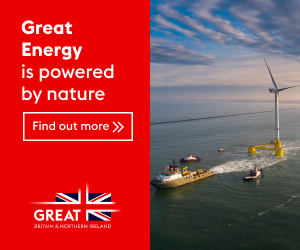 "My mother's been bugging me to wear sunscreen everyday not just because I'm always out in the sun. Of course, there are the studio lights, too, which can be harsh on the skin," Gretchen added. Aside from Neutrogena sunscreen, one thing Gretchen has been using more often is the Neutrogena Fine Fairness Light Mask, which uses red light and infrared technology to help skin become more even-toned. Blogger, influencer, triathlete and actor Victor Basa is also one celebrity who has vowed to take better care of his skin this year.
Because he is always outdoors, Victor is making an effort to wear sunscreen the proper way, which is 15 to 30 minutes before sun exposure. He also uses a good cleanser, which he leaves on for 15 minutes after massaging into his skin to loosen any dirt and impurities.
"My New Year's resolutions include improving my appearance and aesthetic. So this year, I make sure I have a good skin-care regimen accompanied by proper nutrition and sufficient sleep," Victor said.
"Yes, we're men but we can also be vain, and so when I go to Watsons, I also check out products that I can use," he added.
Skin care seems to be one of the top resolutions of people for the new year. Even my friends who aren't beauty conscious have said that they will take better care of their skin this year. It's actually not difficult. A good skin-care regimen need not be a 10-step process. You just need a good non-foaming cleanser, a micellar water product if you wear makeup, a light moisturizer and a sunscreen with an SPF of at least 30. Optional skin-care products can include an alcohol-free toner and  a serum.
Watsons has practically everything you need as you work toward a new you.
Getting healthy is usually the first resolution we break because regular exercise can be difficult to achieve. The trick is to allocate just a few minutes for yourself. If you can't hit the gym, a 10-minute workout at home would be great. You don't need to do a mini-marathon but you can get your cardio fix from five minutes on the treadmill or a 10-minute brisk walk at the mall. You can also do some calisthenics, as Gretchen does, mixing up her physical activities so she doesn't get bored.
Drinking the right supplements also helps. Get a slimmer waistline with Cosmo Body; build your muscles with Euphoria Maxx; and enhance your overall health with Organique Acai juice supplement. Reinvention is another big goal that usually gets left behind as the year goes on. You really don't need to spend hours at the salon to get a new look. Try new hair colors at home with boxed and easy-to-use colors, like L'Oreal Excellence. Keep  your colored hair vibrant with Revlon Color Care shampoo and conditioner. You can also get creative with different hairstyles using Lolane Freestyle Gel Spray.
You can also get a new look without visiting 50 different cosmetics stores. Watsons has all the latest BYS products to help make it happen. Start with your base.
Rework your angles with Contour Trio, and make those cheekbones pop like never before with the Blush Trio. Find a new spark with Glitter Gloss that shines day and night.
Of course, you have to work with a good base. If it's lighter skin you're after, consider Belo Kojic for a no-sting upgrade to your wash. Add Olay Regenerist Night Cream or Pond's Age Miracle to the mix if you want younger-looking skin. Supplements like the Skin Crystal White Tomato Capusles and Belo Collagen Drink will give you that year-round glow.
Great news for SM Advantage Card members. A total of 1 million shopping points will be given away by purchasing any participating product with a minimum amount of P500. The SM Advantage Card is available at any Watsons store or at The SM Store Beauty Section.