Laura Schuler always wanted to coach hockey. A member of Canada's first women's national team, she just never thought she would get the chance to coach her nation's team on the world's biggest stage.
She was wrong.
Schuler is the first former national team player to coach the Canadian women. On a one-year break from her job coaching Dartmouth, Schuler will try to lead Canada to a fifth straight Olympic gold medal next month in South Korea. Not bad for someone who didn't see many role models when playing for Canada's first Olympic team in 1998.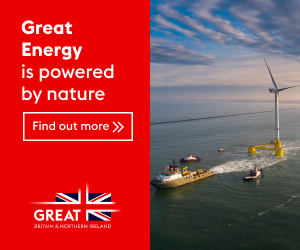 "It just was never a viable option back then, so I feel so blessed to [have] kind of rolled along with the growth of women's hockey and after my career to get into coaching right away and to be with the national team since 2008 and continuing to learn and grow," Schuler said. "It's just been a great blessing for me."
Canada always has led the way in opportunities for women in hockey.
Schuler played in Nagano in 1998 for Shannon Miller, who in 1997 became the first full-time, salaried coach of a women's national team. Now Schuler follows in the coaching steps of Miller, Daniele Sauvageau (2002) and Melody Davidson (2006 and 2010), who's now general manager for the team.
A native of Scarborough, Ontario, Schuler started playing at Northeastern in Boston in 1989. Schuler also was on Canada's first women's national team, helping win world championships in 1990, 1992 and 1997. When women's hockey made its Olympic debut in 1998, Schuler helped Canada to silver—the only time Canadians have gone home with any medal other than gold.
Schuler will make her Olympic debut as a coach on February 11 in the team's opener against Russian athletes.
"Pressure is pressure," Schuler said. "That doesn't matter what position you're in, and I think that's a good thing because it helps to make sure you have a good plan in place as you go forward. And I think the one thing I do bring to the girls is just the experience of being there and understanding all the distractions that can happen at the games and again making sure that you have a good plan in place so you can get the best out of your players."
Now 48, Schuler has gone from coaching midget teams in Ontario in 1998 to being head coach at Massachusetts-Boston and Northwestern and an assistant and recruiting coordinator at Minnesota-Duluth. She also worked her way up through Canada's women's programs, eventually becoming national team head coach in 2015. After her first season at Dartmouth in 2016-2017, Schuler was named Canada's coach for the 2018 Olympics in May 2017.
Schuler won't be the only woman coaching hockey in Pyeongchang. Sarah Murray, a Minnesota native who played at Minnesota-Duluth, is coaching South Korea and Daniela Diaz is coaching Switzerland.
Harvard coach Katey Stone, who led the Americans to silver in 2014 in Sochi, has been the only woman to coach the United States in the Olympics; this year's coach is Robb Stauber. Stone said she was honored to be the first but hopefully not the last. She sees Katie Crowley and Courtney Kennedy at Boston College and Julie Chu at Concordia as just part of a rapidly growing pool of American coaching candidates for the future.
"It's the natural progression," Stone said. "And there are a lot of young women on these teams that have become coaches, head coaches, and been very involved in each of their country's systems."
For now, it's Team Canada with the coach experienced in what the maple leaf means.
"Obviously for her, every time she gets to coach she almost feels the same way that we feel every time we put on the jersey," Canadian forward Natalie Spooner said. "We're so honored to just be out there and to be able to represent our country. We want to play with pride and represent Canada well every time we play, and she wants to do the same."