AC Energy, the power arm of conglomerate Ayala Corp., will put up a 300-megawatt (MW) diesel-run modular generation set power plant in Pililia, Rizal.
The company's president and CEO, John Eric Francia, said the permitting process has begun.
"We're looking at developing a peaking or ancillary plant diesel in Pililia and now undergoing predevelopment process, such as permitting and Environmental Compliance Certificate studies. We're hopeful to start construction once we secure the requirements," Francia said.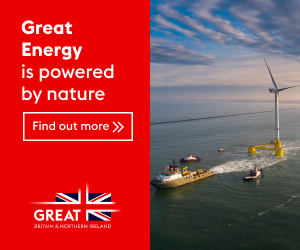 AC Energy has been cleared by the Department of Energy for the conduct of a grid impact study (GIS) for its diesel-plant project. A clearance for the conduct of a GIS is necessary for a power firm before it can proceed with the construction of its power project.
Francia said the company could commence construction this year once all permits and studies are in. It may construct the 300-MW power project in two phases, starting with "up to 150 MW" of capacity.
He added it makes sense to put up a diesel plant to cater to ancillary services to augment renewable-energy (RE) technologies.
Francia said diesel-run power plants are used to provide ancillary services, such as backup power, load following, system frequency and voltage regulation. They are like standby power plants if, say, a wind-power facility does not provide too much wind or if it rains in an area where a solar-power farm is located.
"We believe the country will need more peaking and reserve ancillary capacity, especially in a world where you need RE. This is in line of, thinking if Renewable Portfolio Standards [RPS] succeed, then  you need ancillary for that," he said.
RPS requires distribution utilities to source a portion of their power supply from eligible RE sources.
Besides, Francia added, "there is already a transmission facility" in Pililia.
Last Friday Ayala Corp.'s board of directors approved the restructuring of its energy business that will result in the creation of two wholly owned companies, namely AC Renewables Inc. and ACE Thermal Inc.
AC Energy will be retained as its umbrella brand for its energy group of companies, which will primarily consist of AC Renewables Inc. and ACE Thermal Inc.
"We recognize renewables and conventional power are two distinct businesses that attract different types of investors. This move, therefore, provides AC Energy a sharper proposition and greater flexibility in the event that we broaden our investor base for our platforms," Francia said, adding, "The investor base and sources of capital, which we obviously need to grow, view these businesses in a differentiated manner."
With the restructuring, AC Energy is likely to modify its target of doubling its attributable capacity to 2,000 MW.
"We will update our plans for thermal and RE. The 1,000-MW target by 2020 stays. There's scaling up to do for RE because we are still under 300 MW. So, we'd like to scale this up by 2020 to 1,000 MW. For thermal, we're already at 1.3-gigawatt hours. We are now in the process of updating our business plan, as we still have plans to grow thermal. These are two unique businesses that allow us flexibility," he said.
The company has three RE projects: the 52-MW Northwind Power Development Corp. in Bangui, Ilocos Norte; the 81-MW wind farm in Pagudpud, Ilocos Norte, through its affiliate NLREC; and the 18-MW solar plant in Negros Oriental, a joint undertaking with Bronzeoak Clean Energy Inc.
Its conventional power projects include the 668-MW GN Power Dinginin Ltd. Co. coal plant in Bataan, the 604-MW GNPower in Mariveles, the 2×135-MW coal-fired power plant in Calaca, Batangas, under South Luzon Thermal Energy Corp. and the 4×135- MW coal-fired power plant in Kauswagan, Lanao del Norte, in Mindanao through GN Power Kauswagan Ltd. Co.
AC Energy is expanding beyond the Philippines and expected to grow its presence in Indonesia and other Southeast Asian markets.