SILANG, Cavite—The early Caviteños had long fought for independence against the Spanish rule and were deeply rooted to their rich cultural heritage that sparked the town's millennial generation to mark their festivals with the annual "Sumilang" (or to radiate and spark the ray of light) Festival.
The local fiesta slated on January 22 will kick off with its traditional homage of the town's patroness, "Our Lady of Candelaria," noted for the parish edifice complex that showcases the Retablo Mayor and Mayores or the votive altar pieces that are conferred as National Cultural Treasures by the National Museum.
The annual fiesta is observed as a way of thanksgiving for the bountiful fruit harvests and farm products in this primarily agricultural town yet emerged as one of Cavite's first-class towns.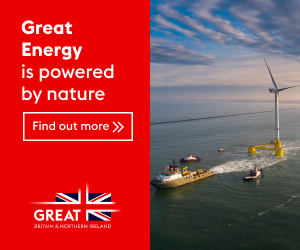 Silang's Community Affairs Head Noah Caasi told the Philippines News Agency  here on Monday that their celebration's opening salvo is the "Sunduan" (which means 'fetch')—a religious tribute to the town's patroness, Nuestra Señora de Candelaria (Our Lady of Candelaria), and the religious image's procession on January 22.
Townsfolk are expected to mark the traditional observance and piety of the "nine-day Novena," nightly cultural presentation, fiesta ball, costume play competition and the annual search for the "Little Ms. Silang Pre-Pageant," "Tawag ng Tanghalan" (musical competition) and the Grand Finals and Little Ms. Silang Coronation Night on January 23 and 29, respectively.
A cultural and heritage forum is slated on January 30 that focuses on rerooting the town's cultural heritage, a journey back in time on the town's original traditions and values, especially among the millennials born in the technology age.
The fiesta extravaganza from February 1 to 3 will be marked with Street Dancing, Silang Wedding Fair, Marching Band Parade, Mr. and Ms. Silang Fitness Competition and the Variety Show "Yugyugan" (dancing to the beat).
A Cavite festival won't be complete without the "Serenata" (Serenade) of the town's various bands and the traditional religious procession of the "Karakol" scheduled on February 1 and 3, respectively.
One of the acknowledged oldest towns of Cavite, Silang was founded in 1571 with its name derived from the Tagalog word  silanganan (the east) although the elderly and senior citizens here believed the name was derived from isinilang, with what seemed like a miraculous "birth" of the church at the town center.
Silang used to be a huge town comprising other municipalities of Carmona, Amadeo, General Mariano Alvarez (GMA) and portions of Indang and General Trias until the latter towns' separation as independent towns and city.