AS much as I hate to admit it, I've fallen in love with the iPhone X. I got it the same day and place where Kris Aquino got hers, at the Smart Store in SM Megamall, which I think makes it even more memorable as its been 10 years in the waiting for me.
You see, when the first iPhone came out, all I could afford back then was the Chinese rip-off version, which I didn't buy of course, but I promised myself I was going to get the 10th anniversary edition.
But when it came out and the price was revealed, I thought even after 10 years of saving, was it really going to be worth it? It was a good thing Smart came up with a more accessible offer: for P3,199 a month, you get 9GB data, unlimited texts to all networks, 60 minutes of  calls to all networks, and free access to the app of your choice every month, plus one month Gadget Shield. The price also includes your monthly device amortization, which is actually better than just getting the phone. I've been an Android user for the longest time, so I thought switching to iOS was going to be difficult, but I actually had a much harder time adjusting to the iPhone 7 Plus than the iPhone X. Maybe that's because I've gotten used to all the gestures on my Huawei phones, which is a lot similar to my #SmartiPhoneX.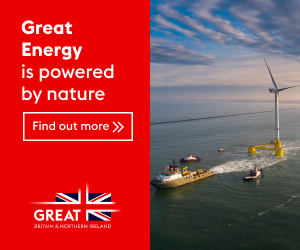 After using the iPhone X for over a month, here are 12 tricks I have discovered, which you should definitely try out.
FACE ID TIPS
Better Face ID registration. Unlocking your iPhone X isn't like taking a selfie, because most of the time you are getting your phone from either your bag or pocket or desk, or sometimes you even have to look down if you need to secretly check a notification. So contrary to those Apple demos, which show people holding the phone up at eye level, set up Face ID with your iPhone X held well below eye level, closer to where it'll be when you unlock it (even waist level). Forget everything you know about taking a good selfie, and don't mind the double chin, you are not taking a display photo after all.
Don't know how to reset Face ID? Open the Settings app>Tap Face ID & Passcode>Enter your PIN or passcode>Tap "Reset Face ID" and hold the phone where you do when you normally unlock it. The TrueDepth camera will then store data that's a better representation of what it will see when you unlock your phone most of the time. Trust me, its going to be a lot faster and accurate.
Faster Face ID unlock. Most of the people complaining that Touch ID is faster because it requires just a single gesture probably don't know this trick. Instead of looking at the screen and waiting for the unlock animation before swiping up, the faster way to unlock your phone is to first tap on the screen to wake it up and quickly swipe up. By the time the animation for Home screen is done, your phone will be unlocked—and it will be on the last screen/app you used.
Secretly disable Face ID. One of the scenarios people fear about Face ID is if you get into some trouble, the other person can put the iPhone X in front of your face to unlock it, giving them access to all the contents of your phone. One way to quickly and secretly disable FaceID so it couldn't be used against you is to quickly press and hold the side button (Siri) and Volume Up button. The phone will vibrate and Face ID will be deactivated, requiring you to input your passcode. Yep, this is also the Power Off sequence.
Tap to wake, look to snooze. If you just want to check the time, all you have to do is tap on the screen once and the lock screen will show up. Now when the alarm goes off, all you need to do is look at the screen to turn it off.
CAMERA TRICKS
THE iPhone X without a doubt has the best camera on any iPhone today because of its TrueDepth camera, which includes an infrared camera, flood illuminator, proximity sensor, ambient light sensor, speaker, microphone and dot projector (which it uses to identify 30,000 points on your face during Face ID registration). The only downside to this great camera is that, it's actually so good, it can make you look bad because your blemishes, pimples, scars and every little detail you hate on your face is captured.
Hidden settings. Did you know that the iPhone X can shoot in 4K at 60 frames per second (FPS)? To access this setting go to Settings> Camera>Record Video and select 4K 60 fps on the iPhone X. You can also shoot in 240 FPS Super Slow-Mo (240 FPS at 1080p). Go to settings>Camera>Record Slo-mo to switch to 240 FPS slo-mo.
Don't be afraid of the flash. As a rule of thumb, you never take photos with the flash turned on unless you want a really bright photo with a red eye. In older iPhones, when you turn on the Flash setting, your iPhone would match the shutter speed with the brightness of the flash. As a result, the subject in front of the flash would be evenly exposed, but anything not covered by the flash would be overly dark. The iPhone X's rear cameras has a quad-LED True Tone Flash that evens out your photo so that your subject isn't washed out. Slow Sync Flash, meanwhile, combines the True Tone flash with your iPhone's image signal processor to slow down the shutter speed while firing the flash. Try it in portrait mode to appreciate the difference.
Portrait mode selfies. Just like when using the rear cam, you can also take portrait selfies using the equally awesome front camera. Open the Camera app, switch to the front facing camera and tap on Portrait. Now follow the instructions on the screen to frame your face just right. Tap the shutter button and you have a "bokeh" selfie.
What's the difference between those lighting effects? Natural Light is the default mode, keeping your subject's face in focus and blurs the background for contrast. Studio Light, meanwhile allows you to see more detail in the face, while the background will blur for contrast. Contour Light cast shadows on your subject's face and surroundings to show a dramatic difference between highlights and lowlights. Stage Light cuts the background of the photo and replaces it with a deep black, giving a dramatic, high-contrast photo. Stage Light Mono is like Stage Light with a monochrome filter and results in a black-and-white photo.
You can even change lighting after taking the photo by going to the photo and tapping on edit to switch lighting effects.
BATTERY, SHORTCUTS AND ANIMOJI KARAOKE
Save even more battery life. The iPhone X has a pretty impressive battery, but you can make it last even longer with a simple trick. To extend battery life by up to 60 percent, simply use a black wallpaper, invert colors to create a pseudo "dark mode," or turn on grayscale mode. Since the iPhone X uses an OLED display, the pixels on OLED displays are individually lit. Black pixels are essentially "off" and not lit, therefore conserving power.
Quick App Switcher. Instead of having to hold and flick the horizontal swipe up, you can easily switch between apps simply by swiping the horizontal swipe left and right to jump between the open apps.
Side/Volume button. Beside adjusting the volume and calling up Siri, you can use the side buttons to take a photo, take a screenshot (press the Volume Up and Side button at once to take a screenshot), and turn your phone off (tap and hold the Side button and either one of the Volume buttons to access the Slide to power off menu (or tap cancel to disable FaceID). To do a hard reset, click the Volume Up button, then Volume Down, and then press and hold the Side button. For your information, the Side/Siri button is also the one you need to click twice when prompted in the App store.
Fast charge. If you want to charge your iPhone X really quickly, you can switch to Flight mode. You can also use your iPad wall charger to charge your phone faster than the charger that came with your iPhone X.
Animoji karaoke. Animojis are perhaps the most fun additions to the iPhone X. Unfortunately, you can only record up to 10 seconds. If you want to do record longer, use the iOS 11's new Screen Recording feature. Go to an iMessage conversation, tap on the App Store icon, select the Animoji icon and swipe up to go full screen. Now open Control Center and activate Screen Recording. Then do your thing. Screen Recording will capture both the animoji animations on the screen and your voice. Once the screen recording is done, go to Photos app and edit the video. Download the VideoCrop app to cut out the icons below your animoji. You can also send the animoji as a sticker. Simply tap and hold the animoji and slide it up to the messaging screen.
PAYMENTS MADE MORE CONVENIENT WITH PAYMAYA
PayMaya sealed a couple of very important partnerships this week to make cashless purchases even more convenient, as it announced the availability of their services at McDonald's and The SM Store.
At the media launch held at the McDonald's store in Bonifacio Global City (BGC), it was announced that over 40 McDonald's restaurants nationwide have already begun accepting card payments for all types of Mastercard and Visa credit, debit and prepaid cards, including PayMaya Visa cards and Smart Mastercard.
To make things even more convenient for McDonald's customers, the company will also soon be accepting PayMaya QR payments in its McCafé BGC Arts Center and McCafe Tagaytay Calamba stores, with more stores accepting QR-based payments in the coming months.
This means customers only have to open the PayMaya app, scan the QR code displayed at the cashier area inside participating stores and make quick and convenient payments using only their smartphones. Customers can also look forward to being able to book and pay for their McCelebrations Birthday Party online, as well as pay for their orders via McDelivery very soon.
Last Wednesday it was The SM Store's turn to formally launch PayMaya QR payments, although PayMaya's cashless system has been made available since last December in all branches of The SM Store nationwide. Through PayMaya QR, shoppers at The SM Store can just open their PayMaya app, tap the "Scan" button and point their phones at the special QR codes displayed at The SM Store's Mobile Pay lanes to complete their transactions.
To encourage more Filipinos to experience cashless convenience, PayMaya is offering an introductory promo where shoppers can get a 10-percent rebate (up to P100 per branch per day) on their purchases whenever they pay using PayMaya QR at all branches of The SM Store on or before April 15. For every P1,000 spent, shoppers also get the chance to win an iPhone X.
"More and more Filipinos are using cashless payments with PayMaya, and we're excited to work with like-minded companies, such as SM in innovating on the retail-shopping experience with the help of our payment technologies. With companies like SM taking the lead, we'll see PayMaya QR in a lot more stores and establishments all around the country," said Manuel V. Pangilinan, chairman at PLDT, Smart, Voyager and PayMaya.
To get a PayMaya account, all  you have to do is download the PayMaya app on the Apple App Store or the Google Play Store, register for an account using any mobile number from a Philippine mobile network, load up their account in any of the more than 15,000 PayMaya load-up touchpoints nationwide and use the Scan QR feature within the app to instantly pay for your purchases.
PayMaya's partnership with The SM Store for QR-based payments builds on its trailblazing initiative of building a "Cashless Philippines" in line with National Retail Payment System initiative led by the Bangko Sentral ng Pilipinas, which aims to increase the share of electronic transactions in the country by 20 percent in 2020.