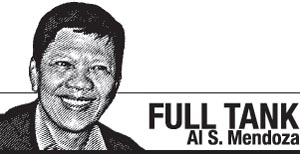 I give way to Vince S. Socco, the eminent industry mogul who humbly says: "Wala ng position. Basta OFW lang ako. Happily working with the regional office of a car company in Singapore." What a guy.
By Vince S. Socco
The road ahead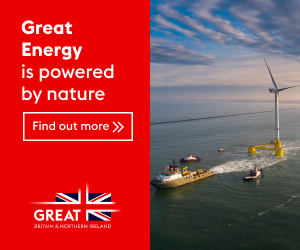 THE year 2017 is all done and dusted. It's headed for the great car park of life: history. Automobile makers have done their deals and turned their numbers. The year 2018 is ready to rumble.
Believe it or not, an estimated 94.5 million light vehicles hit the roads around the world in the past 12 months. Given the global road network length of 64.3 million kilometer, which translates to almost 1.5 new vehicles per km, on top of the 1.32 billion other vehicles that were already there at the end of 2016. Altogether, that's a tight fit of 22 vehicles per km of roads. By any measure, that is a lot of cars.
China remains the largest market with sales of over 28 million units last year. The United States is estimated to have dropped by close to 2 percent, on sales of 16.9 million units. Europe is estimated at 21 million, Japan at 5 million (including mini cars), India at 4 million and the Gulf Countries at about 1.2 million.
US, China and India
BASICALLY, markets around the world eked out growths on the back of a stabilized—if marginally strengthening—global economy. The US, on the contrary, was negatively impacted by the rise in interest rates and a number of severe weather disturbances. China sustained a sales growth through tax support. India, on the other hand, bounced back from the ban on sale       of diesel vehicles in New Delhi in 2016. India also got a lift from price drops on some models—albeit short-lived—resulting from the enactment of the GST.
Closer to home, auto sales in the Association of Southeast Asian Nations region is estimated to have closed at 3.3 million units. Indonesia topped the charts at over a million units, followed in turn by Thailand at 850k, Malaysia at close to 600k, the Philippines at around 460k, Vietnam (220k) and Singapore (110k). Only two markets are projected to have dropped sales—Indonesia (-2 percent) and Vietnam (-5 percent). Indonesia's sales drop was mainly a result of a tightening in consumer credit. Meantime, Vietnam sales stalled due to a "wait-and-see" ahead of the elimination of tariffs on Asean-sourced vehicles that was to take effect on January 1.
The Philippines experienced the highest growth in vehicle sales among the 10 member-states of the Asean. Clearly, the country continues in its march to motorization, building on the solid economic fundamentals of the country. A caveat, however, is the pull-forward demand from car buyers who speculated on price increases from the excise-tax reform recently passed by Congress. Discounting the speculative factor, though, total vehicle sales are still convincingly more than the 402k units sold in 2016. It is a resounding testament to consumer confidence and the rise in purchasing power.
More cars in 2018
WHAT'S in store for 2018? The long and short of it is… more cars!
Globally, a lesser growth of 1.5 percent has been forecasted by some quarters. That would take sales to over 95 million and come within sight of the 100-million mark. When you think of it, the global production capacity of the auto sector is estimated at about 125 million. If the world economy continues to strengthen and flashpoints—such as Brexit, world trade disputes, geopolitical conflicts—recede, the industry certainly has room to meet an expansion in demand by up to 30 million!
In line with world economic expectations, auto sales in East and South Asia markets are expected to firm up. The US and Japan will remain flat with a downside risk. Europe may see a slight growth. China, on the other hand, may soften, depending on the fiscal environment.
Among the Asean markets, a correction in the Philippines is expected as a result of the rush to showrooms last year. Singapore is also projected to experience a fall in sales owing to an expected reduction in the number of Certificates of Entitlement issued by the government. Otherwise, all other countries are forecasted to exceed 2017 sales levels.
Electrified cars
BUT the real story for auto sales in 2018—and beyond, for that matter—is not the numbers. The more important tale to follow will be the shifts in what's being sold, to whom and how. For example, the emphasis by many governments—China, the United Kingdom, France, India—on the promotion of electrified vehicles in line with COP 21 targets will surely start to influence the drivetrains that, literally, drive cars in the future. Studies suggest that only 2 percent to 3 percent of new vehicles sold worldwide are electrified. Automakers, though, are responding at full speed to the call for more electrified vehicles. Volvo has declared that all its vehicles will be electrified by 2020. Toyota President Akio Toyoda recently announced at the Consumer Electronic Show in Las Vegas that his company would have a fully electrified lineup of Toyota and Lexus vehicles by 2025. Every carmaker has put their marker on the table. So watch for an increasing number of these types of vehicles to hit the roads sooner than expected.
Another shift will be in the growth of autonomous driving vehicles enabled by strides in artificial intelligence, connectivity and big data. In this area, the field of players transcends the usual culprits of automobile manufacturers. Google, Apple and Microsoft have also entered the development race. Not necessarily of the next generation of cars as we know them but more of the suite of mobility solutions and services needed to move people and lives. Enhanced computing power is increasingly being installed on cars. This allows for the gathering of real-time driving information that, in turn, impacts on real-time life.
Hardware—the cars themselves—will meld seamlessly with software and platforms to transform our mobility ecosystem. This includes mobility not only for the greater many but truly for all people, including those with disabilities, senior citizens and the physically challenged folk. The possibilities are exciting.
Transition to mobility
STILL another shift will be in the concept of owning cars. Ride sharing and ride hailing are already impacting how we transport ourselves on a daily basis. Transportation network companies are continuing to flourish as a convenient and an environmentally sound and, arguably, more economical alternative to owning your car. Think of it as having a car-on-demand, much akin to movies-on-demand (Netflix), food-on-demand (Uber Eats) and other such services. This transition to Mobility as a Service (MaaS) will cause us to retire our notion of my car in favor of our car.
The cars of 2018 and onward will offer much more than what we expect of them today. Companies like Toyota have embarked on a journey of transforming themselves into Mobility companies. They seek to provide not only cool and ever better cars that are increasingly fun to drive but also life-enhancing mobility solutions that will move lives, physically and figuratively.
In the meantime, make way for the next almost 100 million cars that are projected to hit the streets this year. Carmaggedon pa more!
PEE STOP Eat your hearts out, movie writers. I am having dinner with acclaimed Ang Larawan director Loy Arcenas this weekend. Thanks in advance to Raymond T. Rodriguez, the Lexus Manila president who is Loy's first cousin.