AT the start of The Maze Runner—the first film based on James Dashner's hit young adult novel series—Dylan O'Brien's character Thomas awoke in the center of a mysterious maze, with no memory of his past, and found himself trapped with a group of teens desperate to escape their concrete prison.
He reprised the role in Maze Runner: The Scorch Trials, in which Thomas, having escaped the Maze, learns that the world outside its walls may not be the idyllic freedom he had hoped.
And now, in Maze Runner: The Death Cure, opening on January 24 in Philippine cinemas from 20th Century Fox,  Thomas faces his ultimate test: determined to infiltrate the Last City—the stronghold of the shadowy organization known as WCKD—and put a stop to this war once and for all. The New York City-born actor will be instantly recognizable to the millions of fans of MTV's Teen Wolf. The 26-year-old played Stiles in the hit show, which was loosely based on the 1985 comedy film of the same name. With Maze Runner movies, which clocked up global box office receipts in excess of $600 million, O'Brien has become one of the most popular actors of his generation.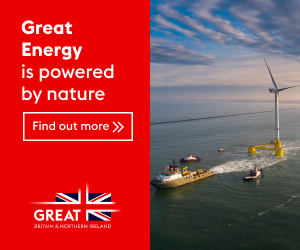 He grew up in New Jersey, but moved with his family to Hermosa Beach when he was 12. O'Brien started posting short comic videos to the then-nascent YouTube platform at 14, and landed a role on a Web series that led to an offer of management. O'Brien had been pursuing a dream of becoming a sports broadcaster when he found acting, which he says changed his life.
As Thomas, O'Brien is the eyes of the audience in The Maze Runner, forced into an impossible solution and working tirelessly for his fellow "Gladers"—as the group calls themselves.
With the release of Maze Runner: The Death Cure, O'Brien reflects on what these movies have meant to him, and what he hopes for the future.
Where do we find Thomas at the start of this movie?
It's a really interesting place. I think the time we pick up with him is the first time that we're seeing any sort of duration of time pass by in this series. It's really the first time that you're seeing him and everyone experienced, and a little more mature, in a way. Particularly with Thomas, too, this goal of redemption, and how he's just so dead set on getting Minho (Ki Hong Lee) back, and tearing down WCKD, and just being done with this once and for all. He's just so driven, I guess.  When you pick up with these guys, in the beginning, it's cool to see them so dialed in. They've been training. They've been out with Barry (Pepper, who plays Vince, the leader of Right Arm). Just training with Barry, having fun.
The resolve thing? That's almost what he's striving for, in a way. He carries so much weight of this world on his shoulders. There's so much guilt between him feeling like he caused all this, both at the beginning with his history with WCKD, and how when he gets his memories, flashes of that, and then everyone they've lost along the way. I think he really carries all of this.
More than anything, though, it's not like he's just trying to have some resolve on his own, and trying to have some relief for himself, in a way, but he does truly want to save these guys, to protect them. I think that's ultimately the goal, to finally come up with a plan to go and rescue Minho, save everyone and just end this war once and for all.
There's a line in the movie where Brenda (part of the group of Immunes played by actress Rosa Salazar) suggests maybe he can't save everyone. But these people are his own connection to a normal life, aren't they?
That's a good way of putting it. It's all he has, in a way. I love how he responds to Brenda in that scene, too, because I remember Wes (Ball, the director) and I talking about it on that day. Even just those three words, and just that response, "I can try," that's the epitome of that character. The heart of this guy, and everything that he fights for. It's just a really nice little moment, I think.
His relationship with Teresa (Kaya Scodelario) is further complicated in The Death Cure. Do you think they ultimately have the same goal, just different ideas about how to go about it?
Yeah, one of my favorite things about the story has always been their different perspectives. The sort of moral ambiguity. You're not sure who is right or wrong, in any way. I've always loved that about it. I think that's what you can really play with, that we do in this one, especially, because it's the finale. With Teresa, I never wanted it to be, in the third movie, that they come back together and just hate each other. That would just seem so basic to me.
No matter what they've been through, and what she did to him, really, I think he does still deep down inside understand. It wasn't like he wasn't listening to her on the mountain up there. I think he knows and hears and understands the reason, but he believes in entirely something else, so they've gone their separate ways. But (there's) always been this connection.
She was the first one he connected with. That's just always how it is going to be between them, and that's the person she's going to be to him, and that's not going to change, no matter what they're disagreeing on or going through.
Perhaps, Thomas also realizes that, despite the name, WCKD might not actually be wicked.
Exactly. It's something that he's never entertained. It has never crossed his mind before. Thomas has been the eyes of the audience, and throughout the first two movies you're convinced that they're the Death Star. That's the whole idea, because you're with him. I think it will be really interesting to see how people come around to seeing the other sides of everything, seeing it from all perspectives. Because that's what Thomas finally has to do, in the most heart-wrenching way, at the worst time ever.
How much has it meant to have the same director, Wes Ball, follow you across all three of these movies?
Oh, man, it meant the world to me. It meant a lot to me to come back with Wes and see it through. It was just amazing to go back, to be all together again, to have that sense of relief, to finish what we started.
It ended up being the best experience I've ever had. Wrapping it up out there, with everybody and being in South Africa. We had an amazing crew. My dad was out there working with us. It will forever be one of the most special experiences, which is amazing and exactly what I hoped for.
The series has come to an end, and so has your time on Teen Wolf. The next chapter of your life is there to be written. Do you have any ideas about where you'd like to go?
Yeah, it's interesting. I started with Teen Wolf. That's when I started working. The Maze Runner came up maybe a year or two into that. I've always had these two homes. They're both concluding at the same time, basically. I'm 26, and I'm going to be entering this entirely new phase of my career and life. I've thought a lot about it.
I don't know, I feel like I'm just going to try to keep the right attitude about it. I'm excited for it, while also sort of mourning and celebrating these two things that will forever be the most special for me. There's just no way that anything's going to beat these things in my heart. I think it's bittersweet, in that way, where I'm also excited for the future, and I'm excited for what it holds, and I'm excited to pick and choose my next adventure, my next character, the next filmmaker.
I know I'm going to work with Wes again. We've become such good friends for that not to happen. I'm so excited to see what he's going to do next. It's a sad time because in a way, nothing ever replaces this time with these people. Some of these guys will be forever my best friends, some of the greatest friends I've ever had. But you're not going to come up and hang out with each other 12 to 15 hours a day for three straight months. You just don't get that time back, that bond and that camaraderie. That's gone, and that's something to totally be happy about—that it happened.
Then, I don't know, man. It's exciting to see what's (going to happen) next. I want to do different things. I want to do interesting things, things I've never done before. It will be exciting, nonetheless, to just keep going, and have this different chapter and see what it holds.