Households with disabled children spend an average of 15 percent of their income for health expenses annually, according to a study by the Philippine Institute for Development Studies (PIDS).
In the study, titled "Health Practices of Children and Women with Disabilities," a research team led by PIDS Senior Fellow Celia Reyes found that out-of-pocket expenses are significant, especially for households with children with disabilities.
To cut costs, the study found that many poor households with children with disabilities risk self-diagnosis and medication.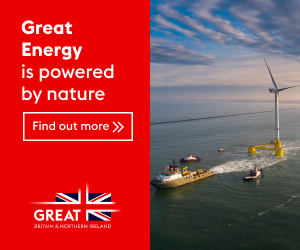 "An average annual health-care expenditure of PWD [person with disability] children of P15,225.66 is a significantly huge burden for some of the PWD households, particularly those who fall below the poverty line," the researchers said.
"[Poor] households often resort to self-medication, especially if the illness experienced is just fever/common cold/cough. Some often prefer traditional medications [e.g., herbal supplements, traditional healers]," they added.
The study, which sampled Cebu-based households, particularly those in Mandaue City and San Remigio, found that medicines and transportation were the most expensive out-of-pocket health expenses for households.
The authors said medicines accounted for around 60 percent of medical expenses incurred by children with disabilities in both study areas.
This is true especially for children with development/psychosocial impairments, who require maintenance medicines.
In terms of transportation costs, the researchers said the distance of health facilities from San Remigio cost PWDs and their families.
In Mandaue City, while regional health facilities are nearby, especially in Mandaue City, barriers to public transportation force households to spend more.
"Barriers to transportation, particularly for the mobility-impaired, incur additional costs [e.g., tips given to the driver for accompanying the PWD in going in and out of the vehicle or in loading wheelchairs and other assistive devices in the vehicle]," the authors said.
Among women PWDs, the costs are also significant. Out-of-pocket expenses of women PWDs account for as much as 50 percent of their average personal income and 10 percent the household income.
Of this amount, medicines account for 70 percent of the total health-care expenditure of women PWDs, followed by transportation at 25 percent and therapy and checkup at less than 10 percent.
In the case of women PWDs, going to a health-care facility is not common, especially in San Remigio. One of the respondents to the study said she was visited by a barangay health worker, while others simply did not want to go to a health facility because of shyness and personal discomfort.
"Findings from this study highlight the lack of access to appropriate services for individuals with disabilities. Needed services for individuals with disabilities include evaluation and diagnostic testing, treatment and pharmacologic management, availability of trained health-care providers and specialists and access to clinic facilities within a reasonable distance," the authors said.
Also, the researchers found that physicians could not prescribe certain medicines to PWD patients who need them, such as diazepam, a common medicine for seizures, because of the prohibitive costs of obtaining and maintaining an S2 license to prescribe these kinds of medicines.
The authors said that, while the government's plan to expand PhilHealth benefits to cover habilitative/rehabilitative therapy services, especially for children PWDs, can help improve their health, this does not address the bulk of the out-of-pocket expenses of children and women PWDs, which are medicines and transportation.
"Expanded coverage to cover for medications, as well as nursing/ caregiver support, would be beneficial for PWDs, particularly for those who have more significant limitations," the authors added.