Dear PR Matters,
I read your column about PR trends in 2018 with much interest.  It certainly gives a lot of perspective to the things around us.
Since PR is very much related to marketing, can you also give us some marketing trends to watch out for in 2018?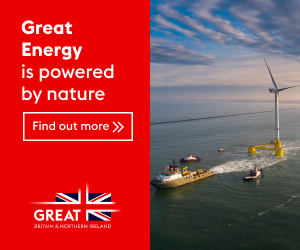 Thank you so much.
Sincerely,
Pinky D.
Dear Pinky,
Thank you so much for your letter.  My International Public Relations Association colleagues and I are happy that our column is helpful to you.
You are right in saying that public relations and marketing are closely linked practices, and that is even more so today in the realm of integrated marketing.
In an article in MarketingProfs.com, Matthew Sweezey says that "there is no doubt that we are in the next great Golden Era of Marketing.  And with this new era comes an entirely new set of possibilities—along with commensurate consumer demands."
In The Future of Marketing: Five Marketing Megatrends for 2018, Sweezey says that "modern marketing execution will require a network of tools, creating contextual experiences across many mediums."
With that, "brands that are able to create native, personal, authentic and purposeful experiences will become the bastions of success. He cites brands like AdRoll, Cotopaxi, Airbnb and Tesla showing us the path forward. And it's time for us to catch up by being aware of these five megatrends as we move into 2018.
Context replaces advertising as a growth lever
"The future of marketing is about context,' Sweezey says.  "Advertising is designed to distract away from the task at hand, while context matches it. Advertising simply can't stand up to consumer demands, and some of the fastest-growing mega brands of our modern time have proven to be the solution."
Sweezey cites Airbnb, which initially sent messages to users on Craigslist who were looking to rent or lease a room. With that, Airbnb leveraged Craigslist's own messaging capability to solve the consumer's individual problem the moment it arose, in the way the consumer was asking for it to be solved.  It was, he says, a "native, personal, authentic and purposeful" approach.
While Airbnb now does rely on advertising, "it still obtains drastically different results based on its context-based approach." While it is on target to book over 100 million stays in 2017, it spends only $23.4 million on advertising.  That is the power of contextual marketing, and why it is the future of growth.
Purpose becomes the heart of marketing
Sweezey recently worked with a team of researchers at the Economist Group to conduct a study, and found that 79 percent of consumers prefer to purchase products from a company that operates with a social purpose."
The role of that purpose "also goes far beyond just consumer preferences. During the same research, we also found that 83 percent of junior staff would prefer to work for a company that operates with a social purpose.
"The modern marketplace demands that we rethink what drives our businesses and profits we create," he adds. "Business profit should be expanded to include the interests of stakeholders, such as employees and communities.  That change would help brands relate to their [and our] world new and powerful ways, allowing them to break through where other methods can't."
Public relations gets participatory
In our modern era, people have greater control.  This is a shift from traditional propaganda and PR works where the narratives are controlled. In the future of marketing, the key to setting the narrative is participation, Sweezey says.
Alicia Wanless is the queen of "participatory propaganda," and she has shown that it is they key reason Brexit, Trump and ISIS have been so successful of late.
"In our modern world, collective engagement has proven to be more powerful at narrative setting than placement or coverage," Sweezey adds. "The future of PR is participatory."
Automation 2.0 will be on the rise
"We are now in the era of Automation 2.0," Sweezey says, where the marketing-automation platform is just a node in a connected network of automations—not only the place automation happens."
He describes Marketing automation 1.0 as 'the tool of choice for the demand-gen/dead-gen expert." It is however, "a network of data and connected tools that are creating an Automation 2.0 environment, which is the choice of the growth hacker."
"Experiences, not messages, are the future of marketing," Sweezey adds,  "and growth hacking is the discipline of using data and testing to create optimal experiences.  Because of the variances in tools, data structure and workflow, only an Automation 2.0 framework of a Web of data and tools can support this future."
Chatbots take over
"In 2015 consumer came to use messaging applications more than social media.  According to a 2017 study by Myclever, over 70 percent of consumers would prefer to engage via chat rather than use an app."
"2018 is the year for businesses to catch up," Sweezey says, "because the same study shows that consumers consider chatbots the fastest way to access content, get help and receive answers to their questions."
Chatbots "are also benefitting from the Automation 2.0 framework and are able to combine data from lots of different sources to figure out when to engage and how to personalize engagement when it happens, thus allowing for the experience to be native, personal, authentic and purposeful—and highly contextual."
We hope these tips can help you in formulating your marketing plan for 2018.
While we may not be as technologically advanced as the United States and other western countries, there is one trend that ties all successful marketing programs.  That is, serving the ever-changing needs of our customers and communities. That is something that never changes.
PR Matters is a roundtable column by members of the local chapter of the United Kingdom-based International Public Relations Association (Ipra), the world's premier association for senior professionals around the world. Millie Dizon, the senior vice president for Marketing and Communications of SM, is the former local chairman.
We are devoting a special column each month to answer the reader's questions about public relations.  Please send your comments and questions to askipraphil@gmail.com.