It's no joke when I say my phone is my life because everything is there—from my appointments to the notes and recordings of my interviews. Truthfully, my phone has too much information on it. Perhaps, some information shouldn't be there but I'm very dependent on my phone for everything. I think of it as a modern-day Filofax. Oh, the phone also serves as my alarm clock.
So, yes, I'm not being overly dramatic when I say, "My phone is my life." It's true.
My daughter, on the other hand, asked for a planner as a Christmas gift. She also asked me to buy a desk calendar for her. Every year, she buys a planner or places it in her Christmas wish list and she does use it the whole year.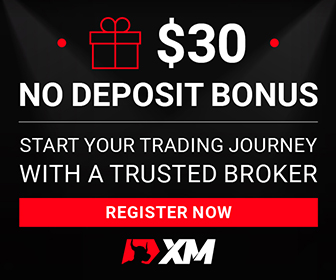 So I got her five paper planners. Disclaimer: This isn't spoiling her. She graduated from college and I didn't have a gift for her, so this is overcompensating for that.
One planner is a small Moleskine one for her purse. The other is the Coffee Bean & Tea Leaf's (CBTL) 2018 Giving Journal, which has the theme "Leave a Legacy." When you get the CBTL planner, you help the Real LIFE Foundation, which provides educational assistance to those who deserve a good education. The foundation has helped more than 300 scholars earn a bachelor's degree. Of this number, over 40 went to school with the help of the Giving Journal campaign.
I also got her Starbucks planners, which come in two designs (green and blue). Each planner is encased in a leather sleeve and comes with an exclusive Starbucks card, which features a design inspired by their Kape Vinta blend.
Last, I got her one of the Starbucks Korea x Pantone planners via a friend. I wish I had also gotten her the Starbucks Singapore planner, a Moleskine, while I was there in September.
On the other hand, I don't have a single planner. I will continue to rely on my phone to remind me of appointments and everything else via Google Calendar. Millennials have been using paper planners again because they say it gives them a real sense of purpose as they go about their day. My daughter likes planners because she doodles on them. Aside from that, it inspires her to look at her reminders and lists, which are in her handwriting.
It's just funny that in this day and age of online calendars, electronic alarms and conference calls, young people would go for something that was deemed obsolete just a few years ago.
But I do understand the attraction of a paper planner: There is no pressure. If you don't meet your appointment, then you don't. If you don't cross off anything on your to-do list, then you don't. No alarms, no vibrations and no sounds.
So which is better, a phone or a paper planner? Because I'm a person that likes writing lists, I will list down the pros and cons of each.
MOBILE PHONE
Pros
Makes a sound to remind you of something.
No need to carry a planner and pen, meaning your bag is lighter.
No need to shift from phone to planner when you have to look at something.
You're looking at a screen that's lit and easy to read.
Cons
What if you lose your phone?
What if you lose all your data?
What if your phone malfunctions?
Planners can be expensive. A phone is already there. Everybody has a phone.
PAPER PLANNER
Pros
There's nothing like the smell of paper.
You can personalize it. A paper planner is more flexible.
A paper planner is not dependent on technology. You will be reminded of your appointments whether it is charged.
Cons
You have to write things down.
Paper planners can be expensive.
Carrying one around, plus a pen means extra bag weight.
It doesn't make a sound. So in a sense, it is more peaceful.
In the future, it would be nice to see a good cross-platform planner that we can view and use on paper and on our phones. I'm sure there are already some cross-platform calendars/planners out there. I'd love to know if you've already tried them. Please message me if you have. I'd love to hear from you.