DESPITE strong occupancy and improved construction delivery, the government is encouraged to help speed up the proclamation of office buildings to further attract business locators to move in or expand in the country's major districts.
Failure to do so, however, could lead to vacancy-rate spike in the office sector, Pronove Tai International Property Consultants cautioned in its Third Quarter (Q3) Metro Manila Office Market Overview report.
"Peza [Philippines Economic Zone Authority] proclamations should be fast-tracked. The private sector has already put in the investment, [so] we urge the government to help us now with Lono [Letter of No Objection] for Pogos [Philippine Offshore Gaming Operators] and Peza buildings for IT-BPM [information technology-business process management]," said Monique Pronove, CEO of Pronove Tai.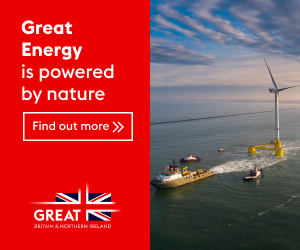 "Or else we'll have a growing vacancy because I can't bring all of this demand to all these buildings. It will be a bane to the private investors of newly built buildings to have growing vacancies as a result of not being able to cater to the demand drivers due to government restrictions," she added.
Occupants of Peza-proclaimed buildings are IT- BPM companies to meet their infrastructure, as well as incentive requirements, including tax perks that were heavily discussed in the ongoing tax-reform package reviews.
In the last 14 months, only five out of 22 Peza-building applications were proclaimed in Metro Manila. This shows that there is a slow take-up of office space from the IT-BPM players.
Traditionally, Q3 was a slow period demand-wise as it is when the so-called Ghost Month that is August is observed.
Prior commitments over the last three quarters are on a downtrend when Pronove Tai recorded 52 percent of preleased space in Q1, down to 44 percent in Q2 and neutral at 44 percent for Q3. In fact, there were no notable new entrants in the Philippine market during these periods.
Robust vacancy
By and large, the report cited that a healthy vacancy rate is finally achieved in Q3 of 2017, surpassing the industry standard.
"For the first time since 2011, the office market vacancy in Metro Manila registered at a healthy 5 percent average," Pronove revealed.
Per the set benchmark, she cited that "anything between 5 percent to 10 percent is considered healthy in the industry."
This, the CEO noted, would mean that there is enough space for enterprises or organizations to expand within the business districts.
Of the office districts in the metropolis, Pronove Tai's latest study bared that five moved out of the unhealthy lower than 5-percent level in Q3. These are Taguig City, Mandaluyong and Quezon City at 7 percent, Muntinlupa at 8 percent and Ortigas Center at 5 percent. Makati City and Bay Area, on the other hand, were still trailing at 2 percent.
Catching up 
Improved vacancies could be partly attributed to enhanced construction delivery from July to September 2017, the report revealed.
In fact, projects that were delayed from the first half of the year were completed in Q3.
Meanwhile, the study showed that construction activities are on track as scheduled for the most part with only 43,000 square meters (sq m), or 11 percent of the pipelined Q3 completions moved to an early Q4 date.
They are comparable to Q1 and Q2 delays, which were at a high 138,000 sq m (46 percent) and 160,000 sq m (33 percent), respectively.
"This positive, though modest, development is definitely a move toward the right direction and could not come at a better timing," the top executive said. "Some of these buildings were long overdue and have pre-leased occupants waiting for completion," she added.
Record-breaking inventory
For Q3, there had been a dozen of new buildings completed, or 331,000 sq m of office space added to "All Grade" stocks. As a result, they've contributed to a total supply of approximately 9.3 million sq m as of September 2017 in terms of gross leasable area (GLA).
Of late, Makati City remained the largest office district in the country with stocks aggregating to 3.2 million sq m. This was followed by Taguig City at 1.8 million sqm; Ortigas Center, 1.5 million sq m; and Quezon City, 912,000 sq m.
At No. 5, the Bay Area posted a total inventory of 619,000 sq m. It continued to be the fastest-growing district at a massive 55-percent year-on-year growth rate.
Completing the list are Mandaluyong, with 567,000 sq m; Muntinlupa, 490,000 sq m; and other areas, 87,000 sq m.
"By the end of the year, we are looking at having a total of 1.2 million sq m supply for 2017, making it the highest in the history of the Philippine office market," Pronove said.
Skills upgrade
The Philippines remains on top of the radar of global businesses to outsource services from, yet it slid a notch to settle at No. 3, based on Tholons International's Services Globalization Index 2017. Its neighboring giant economy China surpassed the country to take the second most preferred investment destination for IT-BPM. The most populous nation worldwide edged the Philippines out of its former ranking due to its more advanced technology.
Also, Manila went down from second to fourth spot in "Super Cities" ranking, while Cebu was delisted in the Top 10.
"Our neighbors in Singapore and Hong Kong are already experiencing a surge in artificial intelligence [AI]. However, it will still take time before the Philippines feel the disruption," the top executive noted.
AI is seen to disrupt industries, such as health care, retail, finance, manufacturing, valuation, transportation and IT-BPM.
"We are still looking at bricks and mortars but it's definitely the future of our industries and there will be jobs that can be replaced by the technology. It is important that we stay aware of what is happening outside the country," Pronove said.
Being one of the sectors that could be affected by disruptive technology, the local IT-BPM need to upgrade the skills of its talents and focus on high-value jobs.
"In fact, we should all upskill ourselves and focus on jobs where we can add more value than what a robot does," she stressed.
The Philippine IT-BPM industry generated $13 billion in export revenues in 2016. It is expected to hit $25 billion by end of this year. This dollar income will be chasing after consumer favorites like houses, cars, and appliances.
Although it enjoyed a 17-percent hike in the past six years, it's still poised to keep a steady annual growth rate of about 8 percent or 9 percent and hit $20 billion by 2022.
Under the business-process outsourcing industry's 2022 road map, this sector is projected to generate revenues of $38.9 billion by end-2022, from a six-year revenue of $25 billion until 2016.