HOME is where your heart is. This holds true for Filipino artist Aimee Bernardo, who expresses her passion for art and definitely draws inspiration from the very comfort of her abode.
Aimee's Home Studio serves as her workspace cum showroom for her collection of abstract expressionism paintings.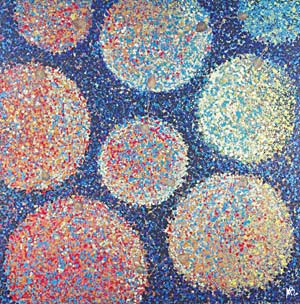 While it isn't pioneering as some condo projects in the Metro also have resident artists, hers is designed both for creative and bonding moments.
"I am not so much into 'trends'—I just do what makes me happy because for me, art has always had a social component," she told the BusinessMirror. "This is all about creating and sharing art for all to see."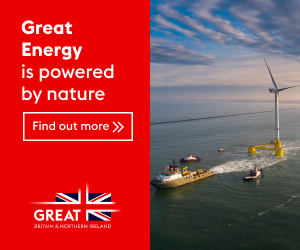 Together with her love of food and wine, the artist thought it would be a great idea to add these ingredients together so people can stay longer and savor a communal space centered around art.
"I wanted to create an inviting atmosphere for chefs, wine lovers and people who love the arts so we can enjoy fine food and wine while we exchange ideas," she noted.
Such an idea, she confessed, came to her mind when she was visiting Tokyo to attend the Nihonga Art Workshop.
The event is at Omotesando, which, according to her, have beautiful boutique houses—all of which are creatively stimulating.
"So why would you paint elsewhere if your environment is awesome? I was so inspired by these houses and told myself once I return to Manila I will definitely convert my apartment into something similar," she shared.
"And is there anything more satisfying than working from home, especially with the crazy Manila traffic we endure?" she added.
Visiting Aimee's Home Studio is like knowing her for real. The paintings exhibited reflect her transformation as an artist.
"You'll never know until you visit—the work is always evolving," the painter said, while sharing  that she's currently into the "drip method" she called pat'ak or "drop" in English. "What I have inside my Home Studio are from the series I call Pat'ak, Seasons of My Mind. I subdivide it to four categories, namely, winter, spring, summer and fall," she shared.
Winter is monochromatic that shows her dramatic stroke of the deep, dark place feeling while painting with the accompaniment of the beautiful aria of Rusalka's Song to the Moon and the music of Camille Saint-Saëns: "Carnival of Animals—The Dying Swan."
As the season suggests, spring brings shades of green, magenta and red. Aimee said: "I am more upbeat here and I listen to the classical music of Erik Satie: 'Je te veux' and 'Gnossienne No. 4' and some soulful music by Ray LaMontagne."
In happy, sunny summer collection, she painted it in shades of blue, turquoise, silver, gray and brown, with her favorite music from jazz to rock and roll and some Deep House genre in the background. 
Meanwhile, fall brings out Aimee's sexy side and the shades of orange, red, gold, deep green and purple and dark brown really come out in her color pallette.
"Here is where I can be more erotic and its nice to listen to Rhye & Bonobo," she said. "As an abstract expressionist, I really paint what I feel."
Located at 5050 Parc Royale Condominium along Jade Drive in Ortigas, Aimee's Home Studio is open to the public by appointment only from Monday through Saturday.
"I would love to see my art pieces inside the homes of architects and designers I admire, and living with anyone who was moved by them," she stressed.
For viewing or more details, visit www.aimeebernardo.com.