A writer once said, "True love has no happy ending." Why?  It is because true love never ends.
Christmas is one day in a year where most Filipinos take the time and effort to prepare. To some, the preparation commences once the "ber" months start. And of course, there is the usual last-minute rush to gear up for it. More than the temporal preparations for this special day is the higher level of preparation. This is the time to reflect and to go deeper into what counts most, what is really important.
Our faith tells us that there is always hope for the future. Quoting 1 Corinthian 13:7 "Love never gives up; and its faith, hope and patience never fail."  From this love springs our commitment to ourselves and to our country.  We may recall how we have successfully battled against past political turmoils and economic downtrends.  The Filipino is a survivor.  With faith we must be optimistic that we can overcome the challenges we experience today. This is the time for self-giving, for self-sacrifice for the good of the majority.  In this way, I am sure we will be able to make contribution to the cause we are called for.  We must help the government and the business sector achieve their goals in pursuing all-inclusive economic undertakings.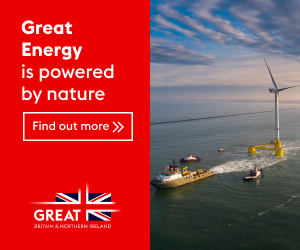 On the very birthdate of Jesus Christ, let the Lord be with us in order that love for each other and love for country will prevail. Let us take a united stand and pray that we will be inspired to give more of ourselves for each other and for our country.  We must be steadfast in our love for Him as it is written in Romans 8:28, "We know that in all things God works for good with those who love Him, those whom He has called according to His purpose."  Amid our festive celebration, let us pause and reflect on the true meaning of the season, that is, love.  Loving not only those who are easy to love but equally those who have done us wrong.  By loving, we become pleasing to Him and we are able to respond to His call and be in accordance to His purpose.  Steadfast in faith and love for Him, we will overcome all the challenges before us.
Happy Christmas and may our 2018 be blessed!
****
Dr. Conchita L. Manabat is the president of the Development Center for Finance, a joint undertaking of the Finex Research and Development Foundation Inc. and the Virata School of Business at the University of the Philippines. She is a member of the IAASB Consultative Advisory Group (CAG) and the IESBA CAG. A past chairman of the International Association of Financial Executives Institutes (IAFEI), she now serves as the chairman of the Advisory Council of the said organization. She can be reached at clm@clmanabat.com