Part One
SOME say short and sweet is a pleasant experience. But can that apply to working hours Take the case of Daniel de la Cruz (not his real name), an employee of a contact-center company in Ortigas, Mandaluyong, who was assigned in the graveyard shift.
De la Cruz had to commute from Muntinlupa City to his workplace before midnight strikes, making his way northbound when most workers are heading southbound to return home. De la Cruz said he had enjoyed his work as a call-center agent during the first few months, given his nocturnal body clock he developed during his college days.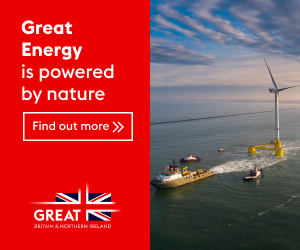 "Akala ko noong una, okay ako na magtrabaho sa gabi kasi nga mas gising talaga ako kapag gabi [At first, I thought it was okay for me to work at night because I am more active at night]," de la Cruz shared.
Exhaustion
HOWEVER, de la Cruz's body failed his expectations. After six months of working in the graveyard shift, he soon developed a sleeping disorder, which later triggered anxiety and depression.
"After six months yata iyon, biglang bumagsak ang katawan ko. Hindi na ako makatulog kahit sa umaga, tapos
 palagi akong umuuwing parang patay na ang katawan,[I think that was after six months when my body began to malfunction. I cannot even sleep in the morning, and I usually return home deadbeat tired]," de la Cruz said.
"My mother said it might be due to exhaustion and lack of sleep. In-advise niya akong huminto na muna sa trabaho dahil hindi na talaga ako makatulog nang maayos at sirang-sira na iyong body clock ko [She advised me to resign from work because I can no longer sleep properly and my body clock is all screwed up]," he added.
Wish
AFTER eight months in the contact-center industry, de la Cruz resigned from work to try to restore his health. He said he was also told by a doctor to address his sleeping disorder by drinking medicine and balancing his work-life schedule.
De la Cruz said everything would have been better for him if he was not working from 12 midnight to 9 a.m.—eight hours at desk and a one-hour break. He added the night differential, or the additional pay for working at night, was so tempting he did not consider his health and took the shift just for the money.
"Definitely," he said, when asked if a shorter working time would have helped him maintain his health and retain his job. "Mas maikling oras sa trabaho sana, mas maraming oras para magpahinga [Shorter hours at work would mean more time to rest]," de la Cruz said.
Advocacy
DE LA Cruz is one of the many call-center agents that brought Rene E. Ofreneo, labor and industrial relations professor at the University of the Philippines, to the halls of Congress to fight for reduced working hours in the country.
For more than a decade, Ofreneo has been calling on lawmakers to find a way to give workers more time not only for rest, but also for recreation, which he said is crucial to the well-being of any person.
"I have long been advocating shorter hours, from eight to seven or even six for call center/BPO [business-process outsourcing] workers working at night," Ofreneo told the BusinessMirror. He had presented his case before the House of Representatives a long time ago, only to fall on deaf ears.
The labor professor argued working at night is a whole different thing from working at day. He said it is unusual for a person to stay awake all night to earn money for the day.
Rationale
FOR Ofreneo, the difference between working at day and during nights is reason enough to trim working hours in the contact-center industry. He said the health of call- center agents must be a top priority as, like any worker, this is the horsepower of their labor.
"In call centers, business-process outsourcing and hazardous industries, there may be a case for shortening work hours," Ofreneo added.
Aside from taking care of the workers' health, the labor professor also said shorter working hours can mean less turnover at work, which is beneficial to employers. Ofreneo added a well-rested worker is more efficient and motivated to deliver. And this is significant in increasing the capacity rate of the labor force, he said.
However, Ofreneo admitted further studies must be conducted in determining how many hours a Filipino should work in a day. The study should take into account other factors, such as the traffic gridlock in major urban centers and disparity of wages between regions.
He added it will be better if working hours is slashed at the same time new technology is used at work, so as to "reduce working hours when new technology is adopted or introduced [is] okay."
To be continued
Image credits: Nonoy Lacza