THE story of La Trinidad, Benguet, as a hydropower host community lives on as Hedcor, a subsidiary of AboitizPower, broke ground its newest run-of-river hydropower facility, the 19-megawatt (MW) Bineng combination hydro plant.
On December 5 the community together with the company, celebrated the start of construction. Mayor Romeo Salda headed the groundbreaking ceremony together with other municipal and barangay officials and  indigenous people (IP).
Salda expressed his confidence with Hedcor, saying, "All stakeholders will benefit after this project will be completed. Along the way, if we still have problems that we will encounter while this project is ongoing, let us resolve it through dialogue."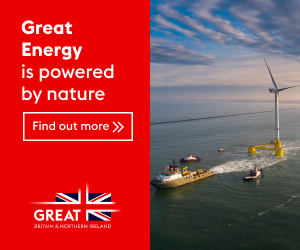 Chris Sangster, the AboitizPower executive director, said, "Bineng Combination Hydro is a product of Hedcor's tireless exploration of innovative ways to maximize clean and renewable-energy sources."
Bineng Combination Hydro is expected to generate 62-million kilowatt-hours annually. The project is estimated to be completed by June 2019, with a total investment of P1.7 billion.
Pendon Thompson, the municipality's IP representative, stated, "Hedcor has respected our rights as indigenous people despite the absence of Indigenous People's Rights  Act  before. Since then, Hedcor hydro plants were built on trust. We fully support this Bineng Combination Hydro project, which will greatly benefit our community."
Earlier this year, host Barangays Bineng, Alapang, Alno and the municipality of La Trinidad approved the project through the signing of memoranda of
agreement.
"Along with the construction of the plant is the benefit to the community. We will live up to be your neighbor of choice. We commit to help through our corporate social responsibility focused on three core areas: education, enterprise development and the environment,"
Sangster added.
In addition, Hedcor's 69-MW Manolo Fortich project in Bukidnon, whose its commissioning will start this December, is targeted for commercial operations very soon. Once completed, Hedcor's capacity of 185 MW of clean and renewable energy will be increased from its 22 hydropower plants in Benguet, Ilocos Sur, Mountain Province and
Davao.