In line with its goal of further expanding the reach of its education advocacy, Cebuana Lhuillier, through its social responsibility arm Cebuana Lhuillier Foundation, Inc. (CLFI), has launched seven new Alternative Learning System (ALS) centers in the city of Makati, increasing the current number of its ALS centers to 73 nationwide, nine of which are all located in various barangays in Makati City.
CLFI started its campaign in support of ALS three years ago, as a way to provide alternative means to basic education to many Filipinos. The foundation has partnered with many local government units (LGUs) and various government and non-government organizations to provide free and better education to as many students as possible, regardless of their stature in life.
"The year 2017 is a milestone year for us since we are celebrating the 30th year of Cebuana Lhuillier, so we wanted it to be more meaningful in terms of the advocacies we promote and campaign for, especially our main thrust on education. As a company who pushes for financial inclusion, we believe in the value and importance of education in achieving such goal and as a means to escape poverty. We believe that by providing access to basic education, we are providing our KaCebuanas longer a chance to change and uplift their lives, achieve their dreams, and contribute more to the society. We also hope that by doing this, we could also inspire other private companies to join our campaign for ALS or launch their own similar program," Cebuana Lhuillier President and CEO Jean Henri Lhuillier said.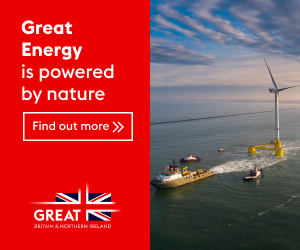 The launch of the 7 new ALS classrooms in Makati brings CLFI's network to a total of 73 nationwide; a big jump from the first 14 pilot classrooms in 2014. Currently, the foundation has helped more than 8,000 learners nationwide get access to free and quality basic education. The dedication and commitment of its network of ALS teachers has also worked wonders – in fact, ALS graduates achieved an average passing rate of 71% in the 2016 Accreditation and Equivalency exam, higher than 55% passing rate in public schools.
"For the longest time, we have been doing various CSR initiatives in Makati and we are always grateful for the support given by city government of Makati. They have been instrumental in the continued success of our ALS program even since the beginning. We hope that through this, we would be able to help the youth of Makati get the education they deserve and eventually contribute in making Makati City more progressive than it already is," CLFI Executive Director Jonathan Batangan said.
For the city of Makati, CLFI has already opened ALS centers in Gen. Pio del Pilar High School and in Tibagan Elementary School, the Foundation is adding new ALS centers in Maximo Estrella Elementary School, Poblacion Community Center, Fort Bonifacio Elementary School, Comembo Community Center, Pembo Elementary School, Bangkal Main Elementary School, and Rizal Elementary School.
Since 2001 CLFI has been helping hundreds of its residents through various CSR projects such as scholarship grants and annual seminar on Information and Communications Technology for students in University of Makati, daycare feeding program, Christmas feeding activity and gift giving, and outreach program during CLFI's anniversary.
All these achievements are credited to the enhancements found only in Cebuana Lhuillier ALS centers such as the complete teaching equipment and materials and the specialized lesson modules that include learning sessions on livelihood, financial literacy, disaster resiliency, sports development, and ICT competitiveness.