STEEL Asia Manufacturing Corp. (Samc) sees the rate of growth of the country's steel consumption at pace with the economy's upward tempo.
In an interview at the sidelines of the Manufacturing Summit 2017 last week, Samc Vice President Roberto Cola noted the country's steel consumption, which has reached 9.6 million metric tons (MMT) last year, will likely reach 10 MMT by year's end.
"Our projection for the next three years is that consumption will track GDP," Cola said. "This is as the base is just getting bigger, and we've already come from double-digit growth in the past."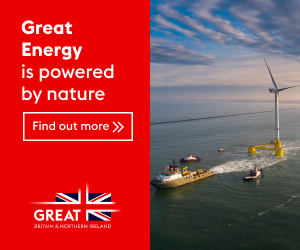 According to data from the South East Asia Iron and Steel Institute, the Philippines is behind Malaysia in terms of consumption, Malaysia is already at 10.2 MMT, Indonesia at 12.6 MMT and Thailand at 19.2 MMT. The data reveals the Philippines is way behind Vietnam, which has the highest apparent steel consumption at 22.3 MMT.  The construction industry takes up 85 percent of the output of the iron and steel industry.
Even with the government's "Build, Build, Build" projects in view, the growth in steel consumption is likely to just be at 6 percent to 7 percent as the base consumption balloons.
Cola said Samc, one of Asia's largest steel manufacturer, sees a modest growth rate in the next three years, with 2018 to 2020 as the base years.
He explained that the picture of steel consumption is still the same: The country is still highly dependent on imports.
The Philippines's production capacity is limited to long products, which are rebars and angle bars, Cola explained. The majority of flat-steel products, such as sections and wire rods, are imported.
Samc has announced it is going to invest in the production of more long products. Cola noted that so long as there are no players willing to go into flat products—the more capital-intensive and higher-value added segment of products between the two—the Philippines's iron and steel may remain fragmented.
In a speech in the same summit, SAMC Chairman Benjamin Yao reiterated his company's $1-billion investment for its own backward integration in the form of electric furnace and three mini-mills for the production of specialized steel products.