MORE than 5,000 pre-school pupils, including their parents, kicked off the monthlong Christmas in Baguio celebration last Friday with a parade at Session Road down to Melvin Jones.
"What is a better way to start the celebration of Christmas in our city than see these kids with their parents. Christmas is for children," Silahis ng Pasko Cochairman Betty Fangasan  of the Office of Children Welfare Development said.
Brightly garbed in Santa's costume, an angel, a lantern or Christmas decorations, children from the city's 110 day-care centers took to the street dancing and celebrating the happiest season of the year.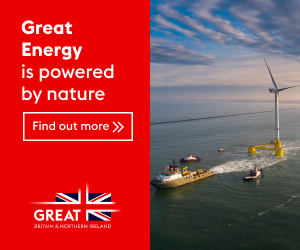 The children saw performances from District 16 A (Irisan) for ethnic dancing, a song from Princess Ybañez from Upper QM  and Jarex Gaungan and T-Rex Tibaldo of Dominican–Mirador presented a dance-sport piece. They were the winners in the 2017 Children Got Talent.
A special number was also presented by Little Mr. and Miss Silahis ng Pasko Shan Kieffer Dwayne Fernandez of City Camp Propoer and Al-thea Cayandang (Loakan Proper).
The two were later crowned along with their court: Reign Noel Jularbal and Emaezyl Fernando (first runner-up), Ethan James Cristobal and Khyla Deniesze Libag (second runner-up), Rhomer Kidpalos and Jared Ayesha Carino (third runner-up), Gleion Camarillo and Princess Manaois (fourth runner-up) and Aizrick Camarillo and Tyler Steff Hongga (fifth runner-up).
On December 2, newsboys, shoeshine boys, baggage boys and bag sellers joined the Share a Joy program with games and prizes. Saturday also saw the awarding of the Lucky Christmas family 2017.
Sunday was the day for local media with the Philippine Military Academy's silent drill.
December 8 to 11 will be the search for the lucky foreign visitor. On December 9, the Baguio City High School band will lead the singing and dancing around the city's Christmas tree.
December 16 will be the special day for people with special needs, with the chess games for visually challenged people, as well as palaro.
Other highlights of the festivity will be the search for the lucky Christmas baby on December  25, the lucky balikbayan on December 30 and the lucky New Year baby on January 1.
A tailender is the 29th annual Kafagway Sports Awards.
"This is the biggest and longest Christmas activity in the city, or even the entire country. It will be dedicated for our children, special people and old people," said an 87-year-old media man who is a former councilor, a Boy Scout and mayor for a day. Meanwhile, Saint Louis University held its lantern parade on December  2.
Image credits: Mau Victa