Story and photos by Catherine Joy L. Maglalang / Correspondent
MALOLOS, Bulacan—The provincial government of Bulacan will light on December 8 a 50-foot Christmas tree in front of the capitol in this city.
The Christmas tree symbolizes light, hope and unity among Bulakenyos, Dr. Eliseo de la Cruz, the head of the Provincial History, Arts, Culture and Tourism Office (Phacto) told the BusinessMirror in an interview.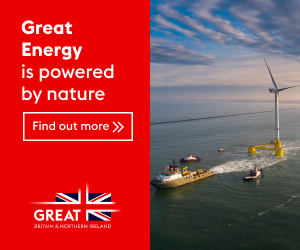 He said the lighting of the tree is expected to be led by Gov. Wilhelmino Sy-Alvarado and Vice Gov. Daniel Fernando together with other government officials. The PGB will give gifts, such as toys and food to children from an orphanage.
He said Christmas is known as the birthday of the Savior and Creator, Jesus Christ. It symbolizes love and open-handed giving to the needy, especially for the children.
The Christmas tree is worth P100,000 and is made out of bamboo. It was proudly made in Hagonoy, Bulacan.
Bulakenyos commonly make Christmas trees out of walis tingting. Improvised trees are covered with green crepe paper, and parol made of bamboos, embellished with papel de hapon, crepe paper or cellophane paper.
De la Cruz said Bulakenyos usually prepare different kinds of food and delicacies, such as bibingka, puto, suman, palitaw, espasol and biringhi. They also make banaba and avocado-leaf teas and cook tinolang manok and nilagang baboy for Christmas.
Simbang Gabi, a tradition of Filipino Catholics of attending predawn or night Masses for nine days from December 16 to December 25, and panuluyan, a role playing of the life and birth of Jesus Christ on the night of December 24, are part of Bulakenyos' traditions for Christmas.
Bulakenyos enjoy eating bibingka and puto bumbong before or after attending Mass. Vendors usually sell them near the church to make it accessible to consumers.
Christmas carolers, mostly children, make their rounds as early as the night of December 8 to ask for money or candies from houses and business establishments.
The Phacto department head said the love for the Baby Jesus and their fellowmen emanating from the hearts of everyone reigns throughout the Christmas season.
"Let us avoid disunity and anger and make the Belen a symbol of light and hope," de la Cruz added.
Meanwhile, tourists can visit the Pasalubong Center in the city of Malolos from Monday to Friday, except on holidays, to buy local products including bottled sweets, bottled foodand lanterns made from indigenous materials. The center is open from 8 a.m. to 5 p.m. on weekdays.
The center also sells "One Town, One Product" creations of many of Bulacan's cities and municipalities.
Image credits: Catherine Joy L. Maglalang