FAILURE in corporate good governance. This is what Herbert M. Consunji, chief financial officer of DMCI Holdings Inc., considers the folly of businesses that were severely affected when the Asian financial crisis hit in 1997.
Consunji admitted that when it bought AG&P Inc., the company made little effort to conduct due diligence on such an iconic company.
"Sid [referring to DMCI Chairman Isidro A. Consunji] was so eager to buy a company like that [AG&P] that has assets and track record, we made little effort on due diligence," Herbert Consunji told the BusinessMirror. "And DMCI…we were not ready to take over a big company."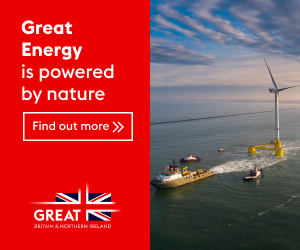 DMCI later on decided to let go of its holdings in AG&P and sold it in 2010 to a Kuwaiti-led group for about P1.75 billion.
Despite diligence
ACCORDING to a report by nonprofit Action for Economic Reform (AER), there was no reason why the Ayala Group suddenly backed out from the supposed deal with the Villar family on C and P Homes Inc. after months of due diligence.
"The reason for the deal falling through was not publicized," the AER report said. "But it became known in the market that it was primarily due to very poor governance of C&P."
Over the years, however, Vista Land & Lifescapes Inc. (VLLI), which bought the majority of C&P, was able to fix the situation as it was able to return to the offshore and onshore bond market. The VLLI further consolidated its foothold in the property development scene when it consolidated Starmalls Inc. into the company.
Former Sen. Manuel B. Villar Jr. returned to the company after being defeated in the 2010 presidential elections. However, in most of his speaking engagements, Villar has said that the company's stock price is undervalued, currently being traded at P6.10 per share.
Forex risks
ACCORDING to Januario Jesus Gregorio B. Atencio III, the current president and CEO of mass-housing builder 8990 Holdings Inc., little can companies do at that time since funding was hard to obtain.
Interest rates went up to 30 percent and, even with approved credit lines, the banks were hard to lend out when the crisis struck two decades ago.
"I don't think it's about [lack of] regulation [that caused the crisis], because what happened was developers got dollar loans at low interest rates.
Overnight, the forex [foreign exchange] rate doubled and so amortization also doubled since they were earning pesos to pay for dollar loans," said Atencio, who will step down from 8990 this year. "That was the killer: the forex risk."
Lessons
ROBERTO Juanchito T. Dispo, vice chairman of Laguna-based chipmaker Cirtek Holdings Philippines Corp., believes such shocks to companies may never happen again this time.
Dispo, who was the deputy Treasurer of the Philippines when the Asian financial crisis struck, said this is due to the high gross international reserves (GIR), which is the sum of foreign transaction flowing into the Philippines.
The GIR is the main indicator of the country's liquidity and ability to pay for the imports and service foreign obligations.
Currently, GIR stands at around $80 billion and can cover more than 11 months of imports.
"We are now insulated from external shocks because we have a very robust gir position," Dispo said. "Having a sizeable GIR is an insulator from internal shocks."
Dispo was a public servant when, 20 years ago, the Philippine peso devalued against the greenback from P27 to around P50.
"I remembered we borrowed $300 million from the ADB [Asian Development Bank, for an] emergency loan, and that was gone in 15 minutes from the forex market," Dispo told the BusinessMirror. It's a sign that it's matter of time that the peso will give in."
Consunji, meanwhile, said the Asian financial crisis taught them a very good experience on how to ride the wave.
"You need to remember what happened before, for you to know what it is right now when it is easy to make a mistake that the good things happening can easily cover that mistake up," he said.
To be concluded
Image credits: Nonie Reyes