"Everyone thinks cash is so simple and so easy and so fast and so secure. It's none of those things. It's really expensive to move it, store it, secure it, inspect it, shred it, redesign it, resupply it, and round and round we go!"—David Wolman, author of The Death of Money
HOW many times have you heard this from the cashier: "Sir/Ma'am do you have 'xx' peso coins so I could give you 'xx' or Do you have a smaller bill?" (even though they've been already open for much of the day).
As if the long queue wasn't enough torment, now you have to put down all the other stuff you bought just to fumble through your wallet or bag to get a few coins. And if you immediately answer "No" without looking through your bag, chances are they'll give you lots and lots of P1 coins in change as if to say, "Well, now you have lots of coins!"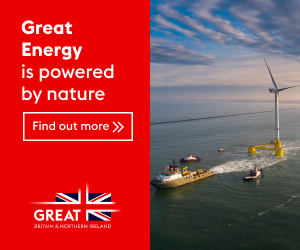 Talk about having a holly jolly Christmas.
Christmas may be that most wonderful time of the year, but it could also be the most stressful and dangerous—especially for shoppers who are bringing lots of cash with them.
There are times when bills and coins are necessary, but as life gets increasingly more digital, cashless will be the better way to go.
But just to be clear: cashless is way different from being cash strapped.
It's a good thing we're finally moving a step toward developing a more cashless society with the emergence of several "fintech" companies that are looking to serve the majority of the underbanked sector in the country. Mobile wallet service GCash, for example, recently had a relaunch to introduce its Scan to Pay feature, and that it's adopting the cashless payment model of popular Chinese mobile and online payment platform Alipay.
The launch held last month coincided with the visit of Jack Ma, founder and executive chairman of Alibaba. Ma was joined by Ant Financial Services Group CEO Eric Jing, Ayala Corp. President and COO Fernando Zobel de Ayala, Globe President and CEO Ernest Cu, Ayala Land President and CEO Bobby Dy and Mynt President and CEO Anthony Thomas, who tested the GCash system in several shops around Glorietta. "Imagine a day when you can shop and buy cinema tickets, bus and train tickets with a simple scan of your personal GCash QR code in your smartphone. The convenient daily life 520 million Alipay users are enjoying will soon be realized in the Philippines. In the past months, Ant Financial has worked closely with GCash, a product of Mynt, as we are dedicated to bringing digital financial services to our friends in the Philippines.
Technology is helping more people to enjoy the benefits of digital financial services in a cost-effective, efficient and safe way. I hope we may share our technologies and experiences with our partner, helping them to better serve more local users," Jing said.
"We are happy to share the initial successes that will disrupt payment methods in the Philippines. In this country, only 5 percent of the population have credit cards, leaving almost everybody to carry cash all the time to pay for something. Now, we are introducing the third method of payment: GCash. With more people are using data on their smartphones, the time is ripe to enable digital payments using the smartphone and let this go mainstream.  Our challenge today is to make digital payments the preferred choice among our customers instead of cash or credit cards," Cu noted.
Ayala seeks to promote financial inclusion for the underserved Filipinos. In doing so, it continuously invests in creating new channels and access points that broaden payment and lending options for all. The partnership between Globe and Ant, one of the world's leading digital financial-service providers and parent company of Alipay, is aligned with Ayala's recent strategic investments to meet the people's changing needs, and accelerate the development of the Philippines's digital economy.
Just this weekend, GCash held #GDay during the TriNoma Greenlight Sale to give shoppers more incentives to switch to cashless shopping. Partner merchants gave an additional 20-percent (or up to P500) cashback on top of their sale discounts when customers used the GCash app's Scan to Pay feature, while moviegoers who bought movie tickets at any Ayala Cinema nationwide got a P150 one-time cashback. GCash also partnered with Noel Bazaar to make shopping even easier with Scan to Pay, and to give customers a treat with 10-percent cashback for their purchases with GCash.
Shoppers are awarded a maximum of P100 cashback for every stall they buy from when they use GCash to pay for their purchase. That means a lot of savings and opportunities to find the best Christmas gifts for your loved ones.
Noel Bazaar, which opened its doors 16 years ago, is considered the granddaddy of all bazaars, with over 500 participating merchants and average daily visitors of around 6,500.
It offers a wide range of gift suggestions from fashion and beauty products, gifts, toys and novelty items, to travel essentials and airline tickets. The shopping mecca also includes an International Food Feast for hungry shoppers. One of the highlights of the bazaar is the GMA Celebrity Ukay-Ukay and GMA Auction, featuring preloved items GMA Kapuso Stars sell at a very affordable price.
As one of the most anticipated events of the season, shoppers now have more chances to visit Noel Bazaar in different venues. The first stop was at the World Trade Center in Pasay City from November 16 to 19, with a repeat from November 24 to 30.
From there, the bazaar moves to its next venue at the Filinvest Tent in Alabang from November 30 to December 3. Last-minute shoppers have a final chance to catch the bazaar at the SMX Convention Center from December 14 to 17.
Through GCash, particularly the Scan to Pay feature of the app, Filipinos can now experience the convenient cashless lifestyle.
The new payment option is a game-changer for both consumers and merchants. It allows customers to pay for goods and services by simply using their smartphones to scan QR codes displayed by merchants and establishments.
On the other hand, business owners also benefit from not having to install expensive machines as they are provided with a QR-code sticker which buyers can scan to pay. Customers pay the exact amount, removing the need for coins or change. GCash sees this solution working not just for organized trade but even for ambulant vendors.
GCash is the internationally acclaimed mobile wallet service of Mynt, which can be used to buy load, pay bills, send money and pay for goods and services whether online or offline.
Alipay is operated by Ant Financial and is the mobile and online payment platform of the Alibaba Group, founded by Chinese business magnate Jack Ma, who urged for the transformation of the Philippines into a cashless society when he visited the country late last month.
" I think [the Philippines] has the opportunity to make the world's best fintech [financial technology] because you have so many mobile phones. You have more than 7,000 islands. It's impossible for banks to have offices in 7,000 [islands] covering everywhere. But mobile phones [can] cover everywhere," Ma pointed out.
In his lecture, the Chinese business and tech wiz also urged the Philippines to promote cashless transactions as a way to eradicate corruption.
"We should make the Philippines a cashless society. When you have cashless society, [there is] no corruption. A lot easier," Ma added.
To start enjoying the benefits of the GCash Scan to Pay feature, all you have to do is download the free app from the App Store or Google Play and register for an account. Once installed, you can cash-in or reload at any GCash kiosk and digital-payment booth in Globe stores, and in over 12,000 GCash partner-outlets nationwide.
BEST USE OF AN INFLUENCER
THE Queen of All Media Kris Aquino may not be on TV as much as she used to, but it seems to have had very little effect on her influence to a lot of people. Take, for example, her recent project for National Book Store, called "Kris Faves and Finds."
Conceptualized and developed by The Huddle Room for National Book Store, the video won a Bronze Award in the 2017 Native Advertising Award for the category Best Use of Influencer.  The Native Advertising Awards is the biggest awards program for native advertising in the world. The awards aim to acknowledge and reward great native advertising, and to promote inspiring, effective and creative work that helps organizations worldwide achieve their goals and tell great brand stories in a nondisruptive way.
The winners were announced at the Native Advertising Days 2017 in Berlin on November 9.
A curated jury from across the industry has chosen this year's winners based on native advertising work entered in categories covering the most important aspects of native advertising, such as strategy, organization, formats and channels.
The jury counts experienced native advertising professionals, such as Stephanie Losee, head of content at Visa; Susan Borst, deputy director of Mobile IAB; Stuart Feil, custom publishing director at Adweek; Nick Drake, senior vice president of digital at T-Mobile; Rebecca Lieb, leading industry analyst on Native Advertising; and Irina Pashina, senior director for content marketing at SAP.
Award submissions come from countries across the globe, such as Sweden, Mexico, Croatia, the United States, Germany, Russia, Denmark, Italy and the Philippines.