"DEDMA" is the shortened version of two English words, dead malice, meaning to ignore. It is the Tagalog translation of the expression "patay malisya."
In every institution, be it school, organization, or office, you'll meet people with different personalities: the friendly, the shy type, the outspoken, the clown and the mean ones, among others. You have to adjust to every personality if you want to blend in. This is where I usually fail. Being an introvert, I get easily intimidated by extroverts, and I tend to keep silent the whole time.
Sometimes you just can't avoid having disagreements or arguments with other people. If disagreements or arguments escalated into heated discussions, you would have to learn and master "Dedmatology"—the art of ignoring.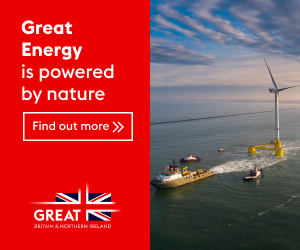 Here are some tips that I learned through experience:
Learn to ignore mean people as if they don't exist. Also, ignore their hurtful remarks, be it direct or indirect. Just dedma.
Have a trustworthy support group. You'll need every bit of encouragement and advice from your friends.
Never assume unless otherwise stated. Don't overthink that you're always the one being talked about. Dedma.
Unfollow the mean people on social media like Facebook. That way, you won't see their posts on your news feed. Or block them if you must.
If you have a share of mistakes in the disagreement, say sorry. Do not only forgive the person/s who hurt you but also forgive yourself for your own mistakes. Don't think about your mistakes over and over again, because you'll be paranoid all the time. If the other party doesn't forgive you, then it's his or her problem, not yours. Dedma.
Yes, these are easier said than done. It was hard at first but, believe me, I made it. I learned the art of ignoring little by little, especially if you meet mean people often.
I didn't want to stress myself, assuming and overthinking about things that might be directed to me. Instead, I used my energy toward happiness. I developed a positive mind-set, always looking even at the smallest possible positive outcome of every experience.
A friend told me "Weak people take revenge, strong people forgive and intelligent people ignore". I chose to be intelligent. I chose to let bygones be bygones. I chose to dedma all the negativities that might be directed to me.
****
John Patrick F. Solano, 26, a BS applied mathematics graduate at the Polytechnic University of the Philippines and currently a freshman of MS mathematics at the Prince of Songkla University in Hat Yai, Thailand. The views Solano expressed in this column do not necessarily reflect those of the BusinessMirror's.