TUBA, Benguet—Staying true to its commitment of support and respect for the culture of ethnic tribes, Philex Mining Corp. led a multisectoral parade and formal ceremonies held in Baguio City in celebration of the Indigenous Peoples' Month and the 20th Anniversary of Indigenous Peoples' Rights Act (IPRA).
Cordillera soldiers who died while fighting terrorists in Marawi were also honored.
"We have always shown respect for the way of life of the IPs [Indigenous Peoples], especially those in areas where we operate and do other mining-related activities," said Eduardo Aratas, Legal Division manager at Philex Mining's Padcal mine, in the Benguet towns of Tuba and Itogon, said.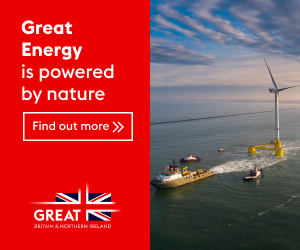 Having joined the parade, which started from the Igorot Park and snaked through the main thoroughfare of Session Road, as well as attended the formal ceremonies afterward at the PFVR Gym Sports Complex, on Military Cutoff Road, Aratas highlighted Philex Mining's religious payment of local and national taxes and its dogged implementation of the various projects on social development and environmental protection.
A number of ethnic cultural prayers and a Cordilleran ritual, involving a native pig being butchered, were also held—led by amumbaki (native high priest)—in line with the celebration of the National IPs' Thanksgiving Day.
Between 2011 and 2015 alone, he said Philex Mining had paid the government P10.12 billion in the form of regular and mining-related taxes. Also, the company's gold-and-copper operations in Padcal contributed 100 percent of the required regular taxes amounting to P6.6 billion and another P3.5 billion in mining-related taxes since 2011.
Politicians from the six provinces (Abra, Apayao, Benguet, Ifugao, Kalinga, and Mountain Province) and the cities of Baguio and Tabuk of the Cordillera Administrative Region (CAR) took turns extolling the IPs and their lawful right to their ancestral domains embodied in the Constitution and the Ipra. Created in 1987 by virtue of a peace accord, the CAR is home to many ethnic tribes known collectively as "Igorot."
Sr. Insp. Jonalyn Malnat, spokesman of the Special Action Forces of the Philippine National Police, was in attendance to receive the plaques given by the National Commission on IPs to commend the heroism of the eight Cordillerans—three SAF members and five from the Armed Forces of the Philippines—who perished in the battle between government forces and terrorists in Lanao del Sur's capital and only city, Marawi.
Padcal mine's host municipalities of Tuba and Itogon have always acknowledged Philex Mining's fulfillment of its responsibilities, announcing, for instance, its payments of local business taxes amounting to P15.3 million for this year. In compliance with the towns' respective revenue codes, Tuba was paid almost P8 million, or 44 percent of 1 percent of Philex Mining's gross receipts for 2016, while Itogon got P7.4 million (41.25 percent).
"These taxes have been put into good use by funding a number of social-development projects, which trickled down to all the villages, including the remote ones populated by the IPs," said Aratas, who also stressed that Philex Mining pays its royalties for the IPs through the NCIP, which is tasked to protect the rights of ethnic tribes.
Philex Mining also said P39 billion, or 69 percent of its P56-billion gross revenue over the five-year period of 2011 to 2015, had been shared with its stakeholders, while 18 percent went to government and 13 percent or P7.3 billion made up its net income.
"To measure the share that Philex Mining, or the whole mining industry, is putting into the country's economy, one should not look only at the sector's direct contributions toward the GDP but also to the hundreds of millions of pesos worth of projects that a miner has given to its host municipalities," Aratas said.
For instance, Philex Mining allotted for this year P110.48 million for the various projects on social development, information dissemination and research to further develop the mining industry, bringing to P730.48 million the total budget set aside for the projects in the past 15 years to date.
During the entire year of 2016 and the first half of this year, Philex Mining completed P40.34 million worth of projects—farm-to-market roads, bridges, electrification and potable water systems, among others—in its host and neighboring villages. This represented 60.23 percent of the P67-million budget allotted for the various infrastructure projects under the company's 2016 Social Development and Management Program.
The company has, likewise, planted more than 8 million trees in about 2,800 hectares of land at its Mineral Production Sharing Agreement (MPSA) 156, of which 2,129 hectares are inside the said Mineral Production Sharing Agreement, while 621 hectares are outside of it. While it has a total of 5,010 hectares under its MPSAs 156 and 276, Philex Mining utilizes only a 580-hectare area of these for its mining operations—410 hectares  for mining facilities and 170  hectares for residential and institutional use.