AIRASIA Group CEO Tony Fernandes is hoping for the full infrastructure development of the Clark international airport to boost Association of Southeast Asian Nations travel.
"The answer is Clark for the Philippines, but while waiting for that to happen, we will bengaline smaller infrastructure with the tertiary airports we have in the country," he said.
Fernandes added the Philippines is the best-kept secret of the Asean and described the year as a turning point for the airline in the country.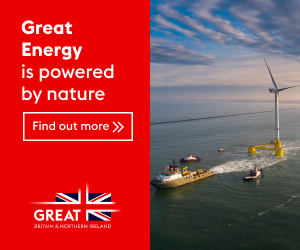 On Tuesday Fernandes graced the celebration of the 50th founding anniversary of AirAsia, a Malaysian company, with the launch of the "I Love Asean" aircraft at the Villamor Airbase with Asean ministers led by Dr. AKP Mochtan and AirAsia Philippines CEO Capt. Dexter Comendador.
Fernandes said the sucess of Airaisia is rooted to the Asean. "We are an Asean airline. This is a tribute to the Asean. We congratulate the Asean for 50 years of peace, and now look forward to 50 years of economic growth."
The aircraft showcased designs inspired by textiles of the 10 Asean nations: The batik cetak from Malaysia, poom khao bin from Thailand, ulos batak from Indonesia, tapis from the Philippines, tong dong from Vietnam, kbach chan from Cambodia, lao phouthai from Lao PDR, chate from Myanmar, the jongsarat of Brunei Darussalam, and vanda miss joaquim from Singapore.
The Malaysian-initiated company also launched the "AirAsia loves Asean," a series of initiatives focused on education, talent development and the economy to celebrate 50 years of the Asean.
Initiatives comprise the AirAsia-Asean University Partnership, Asean Entrepreneurs Day, Asean journalists camp and the All Stars exchange program.
AirAsia launched commercial flights from Clark in March 2012 before transferring its hub to Metro Manila following a strategic partnership with a local carrier in 2013.  AirAsia has since been operating on a much-larger scale with an additional fleet of aircraft from Metro Manila and has expanded its domestic and international network with flights from hubs in Manila, Cebu and Kalibo.
Clark International Airport is batting to become the gateway to the North in the next five years with a massive infrastructure plan to catapult the area into the next major hub for travel.
The Master Development Plan includes the building of a new passenger terminal with an 8 million-passenger capacity being implemented by the Department of Transportation.
Image credits: Mau Victa