TAGAYTAY Highlands surely boasts of an extensive residential portfolio like no other.
Spread around these 1,200-hectare mountain resort community are themed homes that carry their own unique character and style. Ranging from premium log cabins to homes inspired by the tropics—all masterplanned and designed for upscale and refined individuals and families.
Each residential community has been meticulously thought of, putting into careful consideration its location, topography and the lifestyle choices of its future residences. Most of all, each home speaks of an intimate oneness with nature and its lush environs and the year-round weather Tagaytay is known for.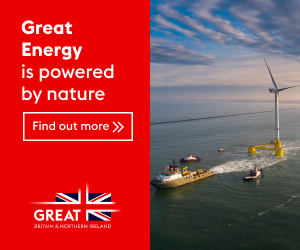 On top of the list of Tagaytay Highlands's residential developments are its signature log-cabin homes. Nestled on one of the highest elevations in Tagaytay, the rustic charms of Woodlands Point's homes share the landscape with Norfolk Pine trees and lush mountain ranges. Each log cabin is enhanced by Western red-cedar accents and elegant detailing of glass and stone along with awe-inspiring panoramic views of the Highlands golf course, Laguna de Bay, the Canlubang countryside and the lush, verdant mountain making it the perfect weekend getaway.
Inspired by the elegant Colorado Rockies mountain resorts, Woodridge Place belongs to Tagaytay Highlands's portfolio of worry-free condominium communities. What sets this apart from the others are the rustic mountain retreat experience and the conveniences of modern living it presents along with perpetually unobstructed views of the lush landscapes and mountains of Tagaytay, the Highlands fairways and Laguna de Bay.
One of the premium locations in Tagaytay Midlands, Sycamore Heights offers grand views of the Taal Lake and Volcano, Midlands Fairways and the mountainside. Complementing its scenic vistas, homes feature a balance of contemporary and traditional Asian architecture. Earth tones resonate the entire community through modern elements of natural stone and wood.
Situated on the scenic slopes of the Greenlands, the Parks offers American-suburban living fused perfectly with the warmth of the countryside through homes clustered into four to 10 units of landscaped courtyards or garden-style parks. This unique setting fosters a congenial lifestyle through lush pine trees and fragrant herbs and flowers that surround the homes. The Parks offers a variety of contemporary American-inspired architectural designs for each lot type.
Tagaytay Highlands continues to evolve into a township—where important moments are cherished in homes built to stand the test of time.
Tagaytay Highlands is the premier mountain-resort development of the SM Group in Tagaytay. Nestled among the highest elevations of the city, it is a leisure destination that speaks of exclusivity and luxury, where stunning nature views and a breezy, cool climate come together to redefine relaxation.  For inquiries visit www.tagaytayhighlands.com.